Spotlight Series – March Music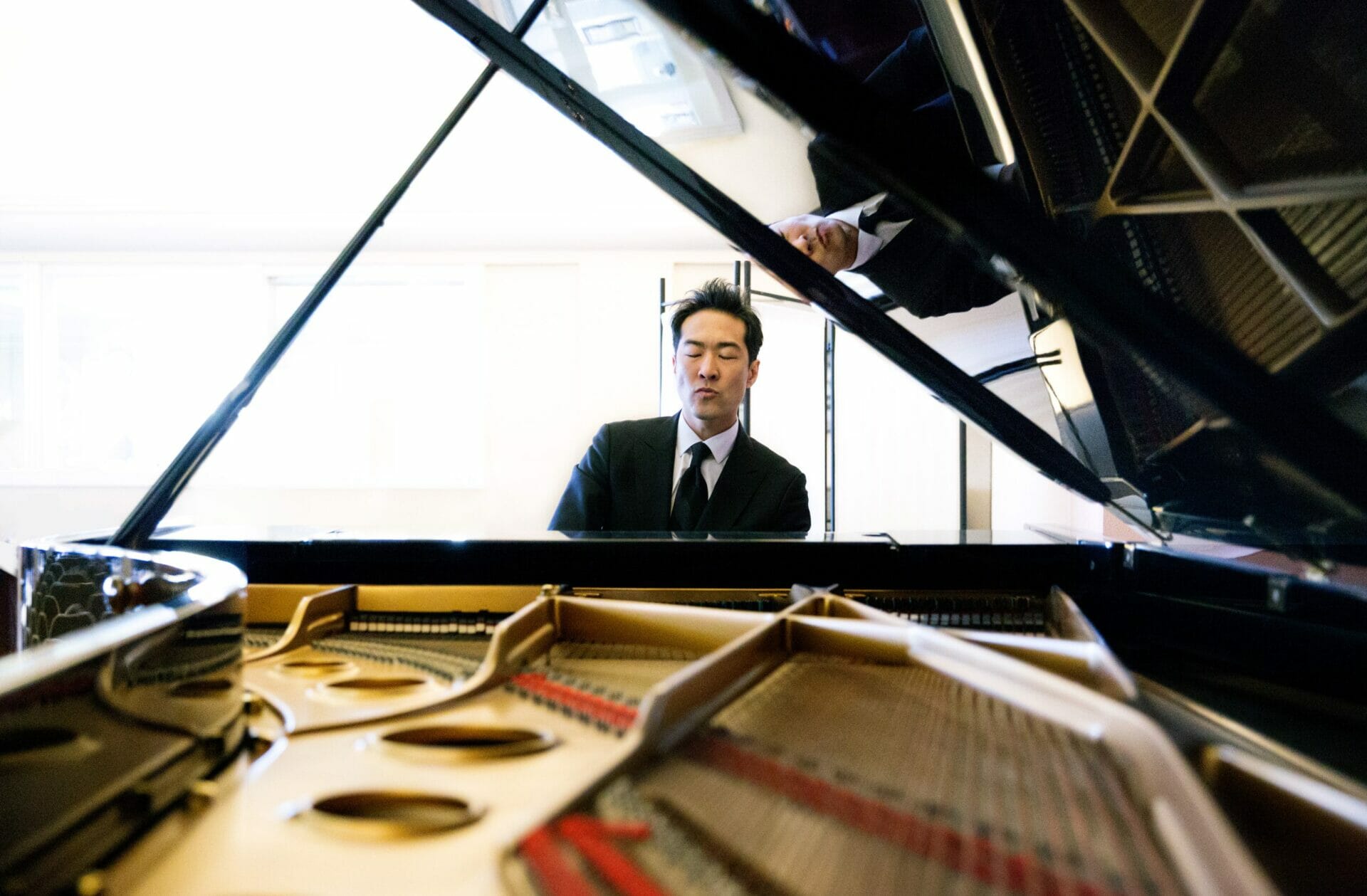 March brings two performances to Kent's Spotlight Series – Classical pianist Alpin Hong on Friday, March 18 and Masters of Hawaiian Music on Friday, March 25. Both performances take place at 7:30 p.m. at Kent-Meridian Performing Arts Center, 10020 SE 25th Street.
Whirlwind American tours and performances across the globe have earned pianist Alpin Hong the reputation as a modern-day Pied Piper. From Walt Disney Hall to the White House, his combination of stunning technique, emotional range, and rare humor continues to bring audiences young and old to their feet. Rooted in extensive classical training and a background in extreme sports, martial arts, and video games, Mr. Hong is a creative force unmatched in his vitality and charisma. Called "a pianistic firebrand" by the New York Times, Hong embodies a rare blend among contemporary classical musicians: An empathic soul and skilled raconteur, with explosively dynamic piano technique. His daring mashup of autobiographical storytelling and dazzling piano performance is at turns hilarious, tragic, and beautifully poignant. In addition to his public performances, Hong has an uncanny ability to captivate young audiences and will work with Kent School District students during his time in Kent.
Four-time Grammy-winner, master slack key guitarist George Kahumoku Jr. is known as "Hawai'i's Renaissance Man." He is a vocalist, storyteller, songwriter, author, world-traveling performer, teacher, artist and sculptor, farmer, and chef. In addition to his Grammy Awards, he is also a multiple Na Hōkū Hanohano (Hawaiian Grammy) Award winner. He is the producer and star of the long-running, weekly Slack Key Show® on Maui, now in its second decade.
George's Masters of Hawaiian Music concerts showcase the artistry of kī-hō'alu (slack key guitar), the distinctly Hawaiian style of open tunings. Guitarists Jeff Peterson and Sonny Lim join George on this tour to share beautiful music, good humor, Hawaiian cultural knowledge, and the down-home spirit of the islands. Jeff Peterson is a star of the next generation of slack key guitar players. A two-time Grammy-winner, Jeff uses the open tunings of Hawaiian slack key to explore multiple genres with confidence and flair. His talent with slack key, classical, and jazz guitar styles has given him a unique and transcendent voice on the guitar, while being deeply rooted in the traditions of his Hawaiian heritage. Slack key guitarist, lap steel guitarist, vocalist, songwriter, and producer, Sonny Lim developed his guitar and vocal styles performing with his famous Lim Family of the Big Island, esteemed Hawaiian cultural practitioners and descendants of Hawaii Island royalty.
Tickets for Alpin Hong are $26 for adults, $24 for seniors and $15 for youths; tickets for Masters of Hawaiian Music are $28 for adults, $26 for seniors, and $15 for students. Tickets may be purchased online at kentarts.com, by calling 253-856-5051 or in person at the Kent Commons, 525 4th Ave. N.
Spotlight Series is presented by the Kent Arts Commission and Kent Parks, Recreation and Community Services, and partially funded by 4Culture and a variety of business and individual sponsors. Alpin Hong is sponsored by Pete and Pat Curran through the Kent Community Foundation, with support from the Haffner Family. Masters of Hawaiian Music is funded by WESTAF and National Endowment for the Arts, and support from Pete and Pat Curran through the Kent Community Foundation.