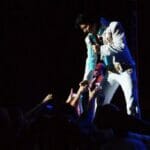 Danny Vernon – Elvis Illusionist
Call them what you will … Illusionist, Impersonator or Tribute Performer … many of us love hearing a great Elvis song that brings the King of Rock 'n Roll to […]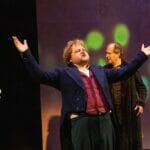 Harlequin Presents Dickens' A Christmas Carol
Harlequin Productions presents Producing Artistic Director Aaron Lamb's new adaptation of Charles Dickens' A Christmas Carol, November 26 – December 31 at the State Theater in downtown Olympia.. Hailed as […]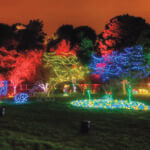 Out and About This Holiday Season
Don't let the winter weather stop you from getting out and about this holiday season. Fill your thermos with hot cocoa, bundle up with hats and coats, and head out […]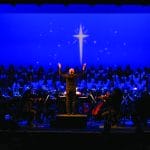 Enjoy the Sounds of the Season
Holidays can feel like days of busyness. From gift shopping to party planning to decorating, it can feel like the season rushes by and is over before you know it. […]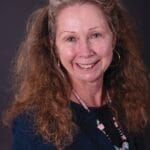 Lakewold Garden's Susan Warner
Bringing art, music, and nature together, Susan Warner, executive director of Lakewold Gardens, is continuing a lifelong journey creating programs and building experiences based on collections that create conversations about […]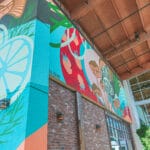 Capital Mall Unveils Large-Scale Art Mural
Capital Mall makes a big statement with the installation of a 1,400 square-foot outdoor mural between Century Theatres and Old Navy. Representing Capital Mall's commitment to the local community, this […]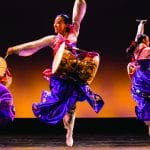 APCC Celebrates 25th Anniversary
It was 1996 and Patsy Suh O'Connell was searching for a way to honor her recently deceased father. She decided to create a nonprofit that honored his Korean heritage. She […]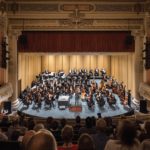 Symphony Tacoma Turns 75!
The 2021-2022 season will be the Diamond Anniversary Season for Symphony Tacoma (ST) as they celebrate the legacy of the first 75 years. With a spotlight on composers such as […]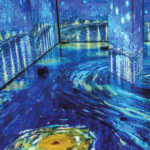 Imagine Van Gogh: Coming to the Tacoma Armory
In 2008, Annabelle Mauger crafted her very first immersive Van Gogh exhibition and, in the last few years, the finalized project has become an incredible hit. Imagine Van Gogh, the […]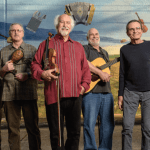 New Orleans Cajun & Zydeco: Shake Down the House in Olympia
As we usher in the colder weather, things are heating up at the Washington Center for Performing Arts with a double bill performance featuring the best in Cajun and Zydeco […]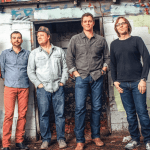 From Musicals to Backcountry Bayou – Live Performance is Back!
For months, the stage lights have been dark, the green rooms have been empty, and box offices have stood silent as performing arts venues were closed during the pandemic. Actors, […]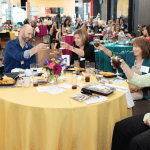 TAM Luncheon
Always progressive and forward thinking, Tacoma Art Museum hosted their Spring Luncheon on May 13. This was one of the first in-person fundraisers in our community since the start of […]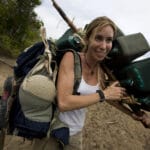 National Geographic Live at WCPA
National Geographic Live, National Geographic's touring speaker series, and The Washington Center for the Performing Arts are proud to announce "Pink Boots & a Machete" with primatologist and conservationist Dr. […]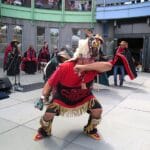 IN THE SPIRIT Festival This Saturday
The summer is winding down, but there are still plenty of incredible festivals to be enjoyed before fall arrives! This week, we are looking towards the annual IN THE SPIRIT […]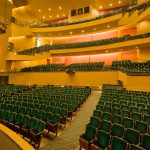 Washington Center Launches Capital Campaign
The Washington Center for the Performing Arts announced last week at their annual Gala that they will be implementing the first comprehensive capital campaign since construction in 1985. With a […]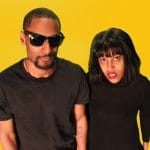 LoveOly Summer Fest This Year!
The Olympia Downtown Alliance is pleased to announce that they are launching a downtown street festival in historic Downtown Olympia that includes live music and performances, activities for kids and […]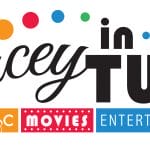 Lacey in Tune Returning This Summer
Just in time for summer, things are opening back up! We once again can attend beloved events that are often highlights of our year. The City of Lacey Parks, Culture & […]
Comedy and Beatboxing with Tyler Boeh
Next week, the Washington Center for the Performing Arts is proud to present the comic talents of Tyler Boeh on Thursday, June 17 at 7:30 p.m. on the Washington Center […]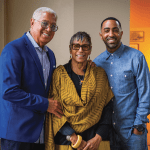 The Kinsey African American Art & History Collection
The Tacoma Art Museum (TAM) proudly brings the national award-winning Kinsey African American Art & History Collection to our community this summer. A unique merging of art and history, the […]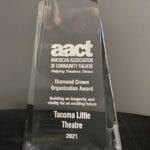 Tacoma Little Theatre Receives Award
Fans of community theatre have cause for celebration– the Tacoma Little Theatre has been honored with the Diamond Crown Organizational Award by the American Association of Community Theatre (AACT)! The AACT Diamond Crown […]
entertainment magazines edgewood wa
arts and entertainment magazines pierce county
Culture and entertainment washington