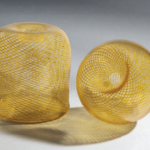 GATHER at Tacoma Art Museum 27 Years of Hilltop Artists
The newest exhibit at the Tacoma Art Museum is a collection of work from 21 alums of the Hilltop Artists program. On exhibit March 26 through September 4, 2022, GATHER: […]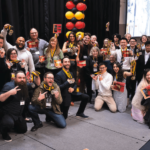 Winners of Reel Life 96 Revealed
During a gala and screening event held on Saturday, March 19 at the McGavick Conference Center in Lakewood, winners of the first annual Lakewood Film Festival were announced. Reel Life […]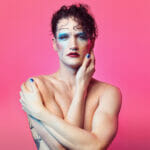 Harlequin's Hedwig will punk rock you!
Harlequin Productions presents Hedwig and the Angry Inch by John Cameron Mitchell and Stephen Trask, June 24 – July 30 at the State Theater. Artistic Director Aaron Lamb will direct. Honoring Olympia's […]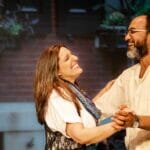 The Happiest Song at Tacoma Little Theatre
Tacoma Little Theatre in partnership with University of Washington-Tacoma and Toy Boat Theatre, present The Happiest Song Plays Last, by Quiara Alegría Hudes, and directed by Marilyn Bennett. In a […]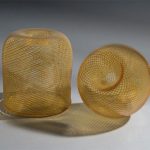 GATHER at Tacoma Art Museum
The newest exhibit at the Tacoma Art Museum is a collection of work from 21 alums of the Hilltop Artists program. On exhibit March 26 through September 4, 2022, GATHER: […]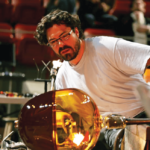 Grand Glass Gathering in May
Glass art is intricately interwoven into the fibers of Tacoma. From the nationally recognized Hilltop Artists youth program, to a multitude of individual artists working in garage-based hot shops, to […]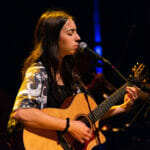 Indigenous Performance Productions receives $100,000 grant     
Indigenous Performance Productions is pleased to announce they have been recommended to receive an American Rescue Plan grant from the National Endowment for the Arts (NEA) to help the arts […]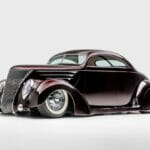 America's Car Museum Features The James Hetfield Collection
When the doors of LeMay – America's Car Museum opened on Thursday, Jan. 20, visitors got a brush with greatness: 10 otherworldly, custom-built hot rods of rock-star proportions from an […]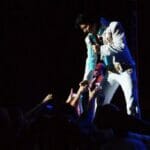 Danny Vernon – Elvis Illusionist
Call them what you will … Illusionist, Impersonator or Tribute Performer … many of us love hearing a great Elvis song that brings the King of Rock 'n Roll to […]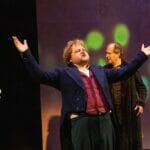 Harlequin Presents Dickens' A Christmas Carol
Harlequin Productions presents Producing Artistic Director Aaron Lamb's new adaptation of Charles Dickens' A Christmas Carol, November 26 – December 31 at the State Theater in downtown Olympia.. Hailed as […]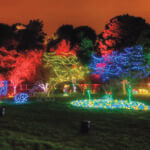 Out and About This Holiday Season
Don't let the winter weather stop you from getting out and about this holiday season. Fill your thermos with hot cocoa, bundle up with hats and coats, and head out […]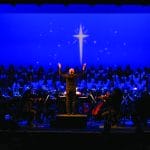 Enjoy the Sounds of the Season
Holidays can feel like days of busyness. From gift shopping to party planning to decorating, it can feel like the season rushes by and is over before you know it. […]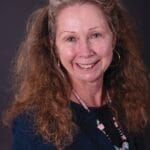 Lakewold Garden's Susan Warner
Bringing art, music, and nature together, Susan Warner, executive director of Lakewold Gardens, is continuing a lifelong journey creating programs and building experiences based on collections that create conversations about […]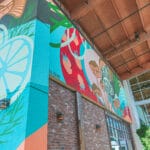 Capital Mall Unveils Large-Scale Art Mural
Capital Mall makes a big statement with the installation of a 1,400 square-foot outdoor mural between Century Theatres and Old Navy. Representing Capital Mall's commitment to the local community, this […]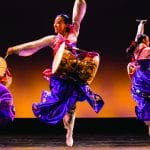 APCC Celebrates 25th Anniversary
It was 1996 and Patsy Suh O'Connell was searching for a way to honor her recently deceased father. She decided to create a nonprofit that honored his Korean heritage. She […]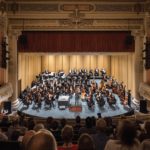 Symphony Tacoma Turns 75!
The 2021-2022 season will be the Diamond Anniversary Season for Symphony Tacoma (ST) as they celebrate the legacy of the first 75 years. With a spotlight on composers such as […]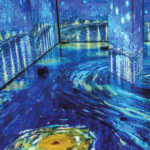 Imagine Van Gogh: Coming to the Tacoma Armory
In 2008, Annabelle Mauger crafted her very first immersive Van Gogh exhibition and, in the last few years, the finalized project has become an incredible hit. Imagine Van Gogh, the […]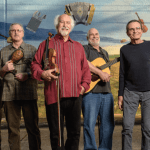 New Orleans Cajun & Zydeco: Shake Down the House in Olympia
As we usher in the colder weather, things are heating up at the Washington Center for Performing Arts with a double bill performance featuring the best in Cajun and Zydeco […]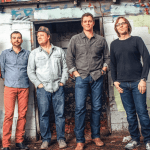 From Musicals to Backcountry Bayou – Live Performance is Back!
For months, the stage lights have been dark, the green rooms have been empty, and box offices have stood silent as performing arts venues were closed during the pandemic. Actors, […]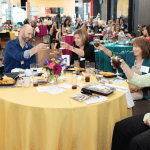 TAM Luncheon
Always progressive and forward thinking, Tacoma Art Museum hosted their Spring Luncheon on May 13. This was one of the first in-person fundraisers in our community since the start of […]
entertainment magazines edgewood wa
arts and entertainment magazines pierce county
Culture and entertainment washington