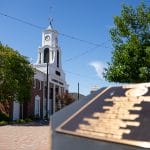 Lakewood's 25th Anniversary Celebrated Saturday
The City of Lakewood will celebrate its 25th Anniversary this Saturday, Sept. 25 from 4:00 to 8:00 p.m. The event will commemorate a quarter-century of Lakewood with music, dance, performances, art, history, food […]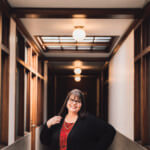 Myth Busting: The Truth About Construction Loans
With the housing market creating buying frenzies in some local markets, people are considering building new versus purchasing. Many people have been scared off in the past by incorrect information […]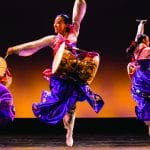 APCC Celebrates 25th Anniversary
It was 1996 and Patsy Suh O'Connell was searching for a way to honor her recently deceased father. She decided to create a nonprofit that honored his Korean heritage. She […]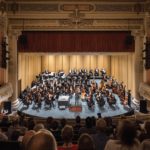 Symphony Tacoma Turns 75!
The 2021-2022 season will be the Diamond Anniversary Season for Symphony Tacoma (ST) as they celebrate the legacy of the first 75 years. With a spotlight on composers such as […]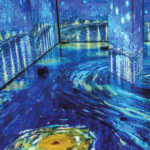 Imagine Van Gogh: Coming to the Tacoma Armory
In 2008, Annabelle Mauger crafted her very first immersive Van Gogh exhibition and, in the last few years, the finalized project has become an incredible hit. Imagine Van Gogh, the […]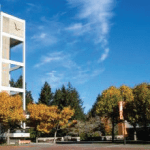 Evergreen State College Enters 50th Year
Next spring, the class of 2022 at The Evergreen State College will be its 50th graduating class. While it is tempting to look back on the last 50 years and […]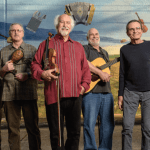 New Orleans Cajun & Zydeco: Shake Down the House in Olympia
As we usher in the colder weather, things are heating up at the Washington Center for Performing Arts with a double bill performance featuring the best in Cajun and Zydeco […]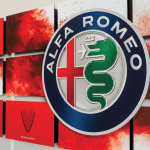 Alpha Romeo at Lemay-America's Car Museum
Over 300 guests experienced the showcase of Italian design – from luxurious fashions and appealing consumer products to the rich lifestyle of "La Dolce Vita" at the opening of the […]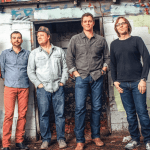 From Musicals to Backcountry Bayou – Live Performance is Back!
For months, the stage lights have been dark, the green rooms have been empty, and box offices have stood silent as performing arts venues were closed during the pandemic. Actors, […]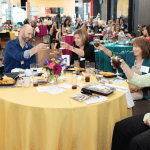 TAM Luncheon
Always progressive and forward thinking, Tacoma Art Museum hosted their Spring Luncheon on May 13. This was one of the first in-person fundraisers in our community since the start of […]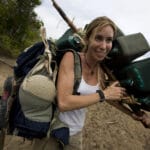 National Geographic Live at WCPA
National Geographic Live, National Geographic's touring speaker series, and The Washington Center for the Performing Arts are proud to announce "Pink Boots & a Machete" with primatologist and conservationist Dr. […]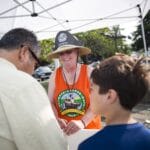 Olympia Harbor Days Changes Course
The South Sound Maritime Heritage Association Board of Directors announces a late schedule change for Olympia Harbor Days Lite, a scaled-down version of its popular 48 year-old tugboat festival. The […]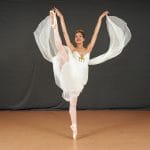 Scholarship awarded to Dance Theater NW Dancer
When she first started dancing, University Place's Emma Young was just that, young. Now, at age 18 and an honors graduate from both Curtis High School and Tacoma Community College, […]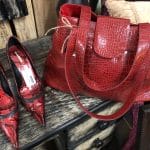 Sumner's Cool Vintage: Inta Vintage
Owner Pam Johnson describes her store Inta Vintage in Sumner's Main Street shopping district as a unique shop with something for everyone. Inta Vintage has 7,500 feet dedicated to 40 […]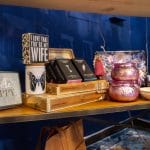 Linnea's To Reopen West Olympia Boutique
Just a few months after celebrating the fourth anniversary of Linnea's – (Multicare) Olympia at Capital Medical Center, the unthinkable happened—a global pandemic. Linnea Grantham, boutique owner, recalls receiving the […]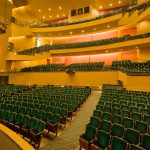 Washington Center Launches Capital Campaign
The Washington Center for the Performing Arts announced last week at their annual Gala that they will be implementing the first comprehensive capital campaign since construction in 1985. With a […]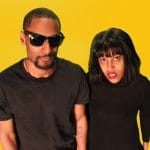 LoveOly Summer Fest This Year!
The Olympia Downtown Alliance is pleased to announce that they are launching a downtown street festival in historic Downtown Olympia that includes live music and performances, activities for kids and […]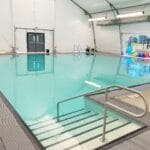 Jump in the Y's new pool!
The wait is finally over! The Shelton Family YMCA's pool opens today Monday, June 28, just in time to beat the heat with a swim. The swimming pool at the […]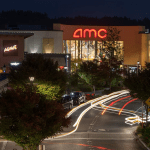 Kent Market: Music, Shopping, and More, This Summer
With summer in full swing, so are our beloved community events, and Kent Station is excited to introduce a new one to the area this year! In partnership with the […]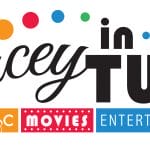 Lacey in Tune Returning This Summer
Just in time for summer, things are opening back up! We once again can attend beloved events that are often highlights of our year. The City of Lacey Parks, Culture & […]
Community magazine edgewood wa
Community magazine puyallup