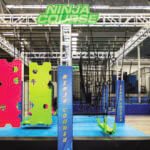 Airhouse Adventure Park Heads to Auburn!
Where can insurmountable amounts of fun and adventure be found in Western Washington? In Auburn, that's wAir! Coming very soon to the Fieldhouse in Auburn is the third location of […]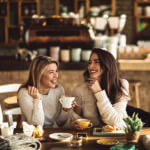 Escape to Beautiful Walla Walla
Grab a bike and head to Walla Walla to enjoy the breathtaking landscapes while sipping on delicious wine. Home to over 120 different and unique wineries, you can cycle through […]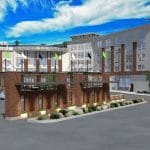 Silver Cloud Hotel Now Open!
In just one visit to this lovely new hotel located right on the banks of the Puget Sound, you will be hooked. If it isn't the amazing panoramic views from […]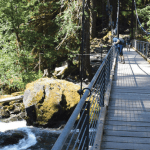 Washington Hikes to enjoy this weekend
There is nothing quite like summer in the Pacific Northwest. Enjoy the longer days by adding these easy Washington hikes to the top of your to-do list and start exploring […]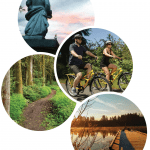 4 Trips on 2 Wheels in the Greater Olympia
The weather is now warmer and we are ready to get out of the house and explore the region on two wheels. Imagine the wind in your hair without a […]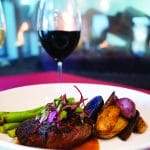 Willamette Valley Wine Escape
Oregon's Willamette Valley winemaking presence grows larger each year. Located in the heart of Oregon, this valley showcases nearly 600 wineries. We decided to focus our trip on the Eola […]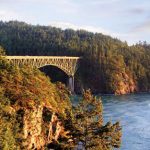 Whidbey Island: A Welcome Winter Escape
The perfect opportunity for a winter escape is just over the water on Whidbey Island. As you drive onto the ferry from the mainland to the island, you are transported […]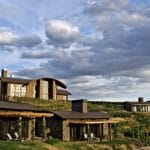 Go-to Getaways in Washington
Do you need a break from your regular routine's stress, but don't want crowds or travel far? Find secluded bliss at four extraordinary Washington retreats. Cave B Resort- Quincy, WA […]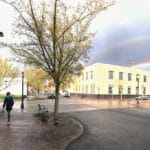 From Slavery to the Founding of Centralia
Most people know that Washington state was named in honor of U.S. President George Washington. But did you know that there was another George Washington who played prominently in our […]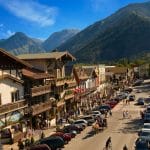 Ultimate Fall Getaway in Leavenworth
Ready for a midweek escape? Look no farther than Leavenworth, Washington, nestled on the east slope of the central Cascade Range. Fall's cooler nights and shorter days mean the mountainous […]