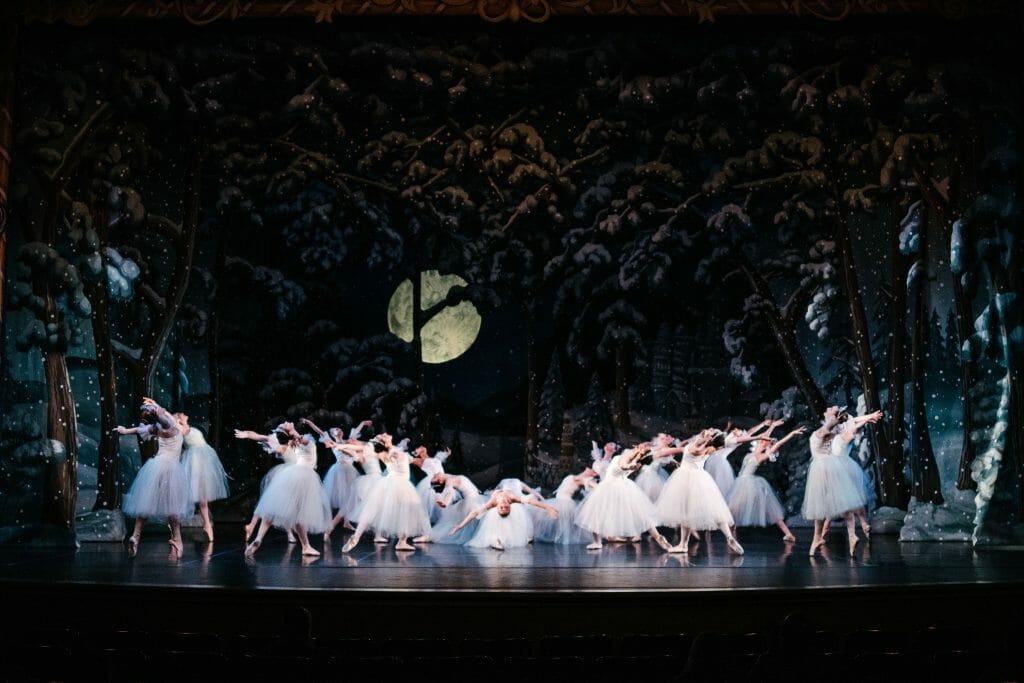 Ballet Northwest's The Nutcracker, Olympia's holiday favorite for 37 years, is returning to The Washington Center in December with breathtaking sets brilliantly created by local artist, Jill Carter. Ballet Northwest (BNW) is thrilled to be returning to live performances this season, with health and safety measures in place. The Nutcracker was last seen live in 2019. Last year due to the pandemic, BNW produced a film version of the holiday classic.
The Sugar Plum Fairy's Cavalier will be danced by professional guest artist Lucas Horns who danced professionally with Ballet West in Salt Lake City. Ballet Northwest company dancers Elina Brein and Nina Ivanenko will be alternating in the lead role of the Sugar Plum Fairy. Both have attended Oregon Ballet Theatre's summer intensive in Portland. Brein is 20 years old and lives in Centralia. Ivanenko is 17 years old, lives in Lacey, and is enrolled in Running Start.

"Audiences from all over South Puget Sound have come to love our Nutcracker production in the beautiful Washington Center," said Ken Johnson, co-artistic director at Ballet Northwest, the oldest dance company in the State of Washington. "Our dancers and audiences have been through so much these last couple years with the pandemic, so we're excited to bring back this community tradition for all to enjoy at the holidays."

Josie Johnson, co-artistic director for Ballet Northwest said, "We know that attending The Nutcracker at The Washington Center is a holiday tradition for many families in the South Sound, and we try and keep the choreography fresh and exciting. This year we have a few other surprises in store. Plus, the magic between audience and performers is something special that we've all missed."

Over 150 people make up the cast, which features local dancers as young as 8 years old plus Ballet Northwest company dancers. Ballet Northwest's dance company is comprised of over 60 dancers age 12 and older, drawn from Thurston, Pierce, Lewis, and Mason counties.
For patrons 12 and older, the Washington Center is currently requiring proof of COVID-19 vaccination or a negtive COVID-19 test provided by a lab within 72 hours for entry to the Washington Center. Patrons age 18 and older must also show a photo ID.
WHEN: 7:30pm on Dec. 10 and 17; and 2pm on Dec 11, 12, 18, and 19.
WHERE: The Washington Center for the Performing Arts, 512 Washington St SE Olympia, WA 98501
HOW: Ticket Office – 360-753-8586 or order online at www.washingtoncenter.org.
PRICES: Tickets are $14 to $35, plus $4.00 service fee. Student, senior, and youth discounts available.