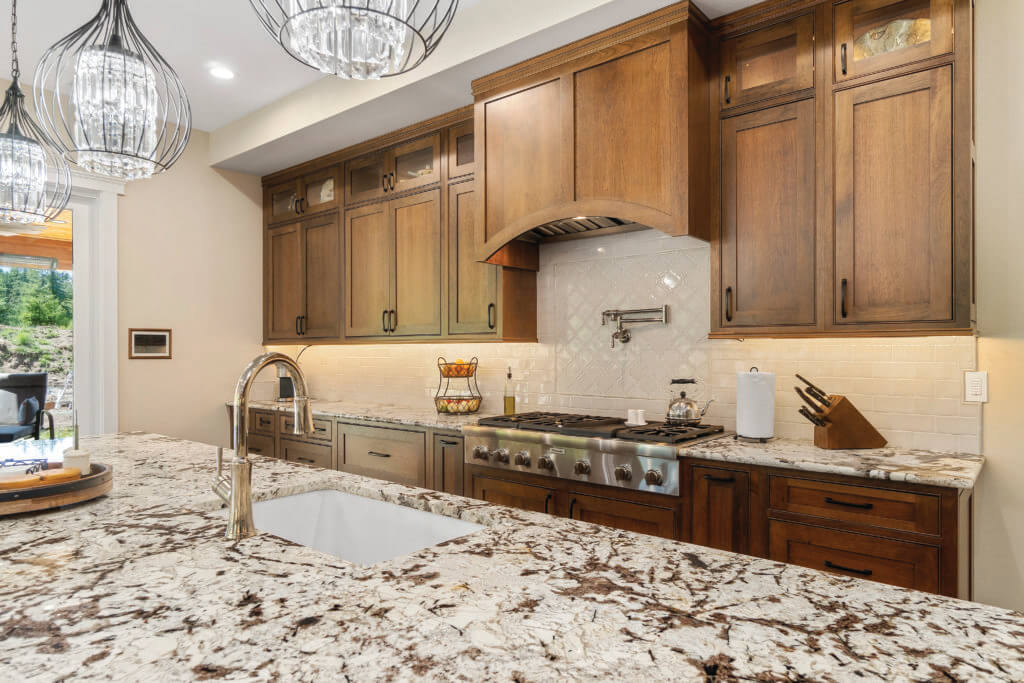 When you meet Amber and Rick Bevacqua, owners of Cabinets by Trivonna, you feel their passion for customer service immediately. From their showroom in Lacey, the Bevacquas pride themselves on getting to know their clients.
According to Amber, "We are hands-on and spend a lot of time with our clients to help them make smarter, more informed choices." "Fifteen years from now, we want people to still love their choices," added Rick.
As a licensed real estate agent with experience in house flipping, Rick has an eye for how to improve a home. "Rick can walk through a space and redesign it in his head, which allows him to do more for our clients," said Amber.
During a recent new home build, Rick was able to collaborate with the owners to create their vision, while saving them money. The use of a unique white laminate out of Italy (Fenix from DeWils Fine Cabinetry) instead of paint in the bathrooms, laundry and mud rooms means the cabinetry will last much longer in moist environments.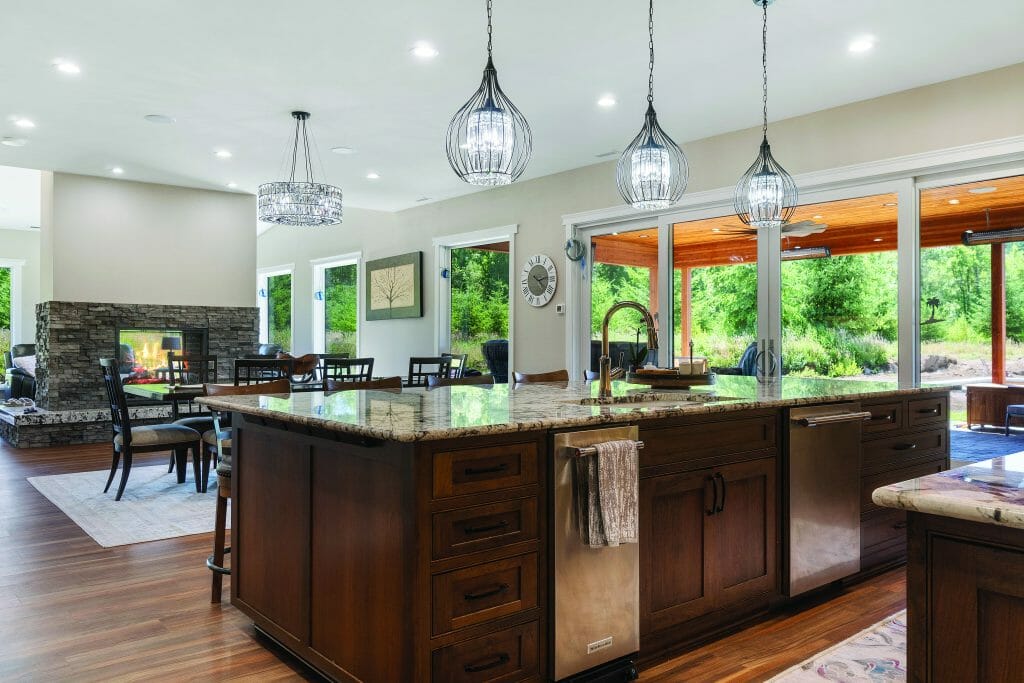 Suggesting the use of a colored stain on their cherry kitchen cabinets versus glaze saved more than 30%.
Helping these clients meet their design goals included selecting cabinets that allowed for open spaces, stacked doors with glass accents, drawers and cabinets that were set in and set out to add linear variety, and inset cabinetry that was more like furniture than cabinets.
"We are different than other cabinet places . . . we are onsite with clients and are available as much as we need to be during installation to ensure we get to the client's ultimate goal," said Rick.
A few tips from Rick when picking your new cabinetry: Look for manufacturers that offer limited lifetime warranties. Watch for quality hardware. Notice not only the product the cabinets are made from, but, more importantly, how they are constructed. "Warranties really show you how well they are truly made because it means they believe in their product enough to stand behind it," said Rick.
For Additional Information
cabinetsbytrivonna.com
LYNN CASTLE