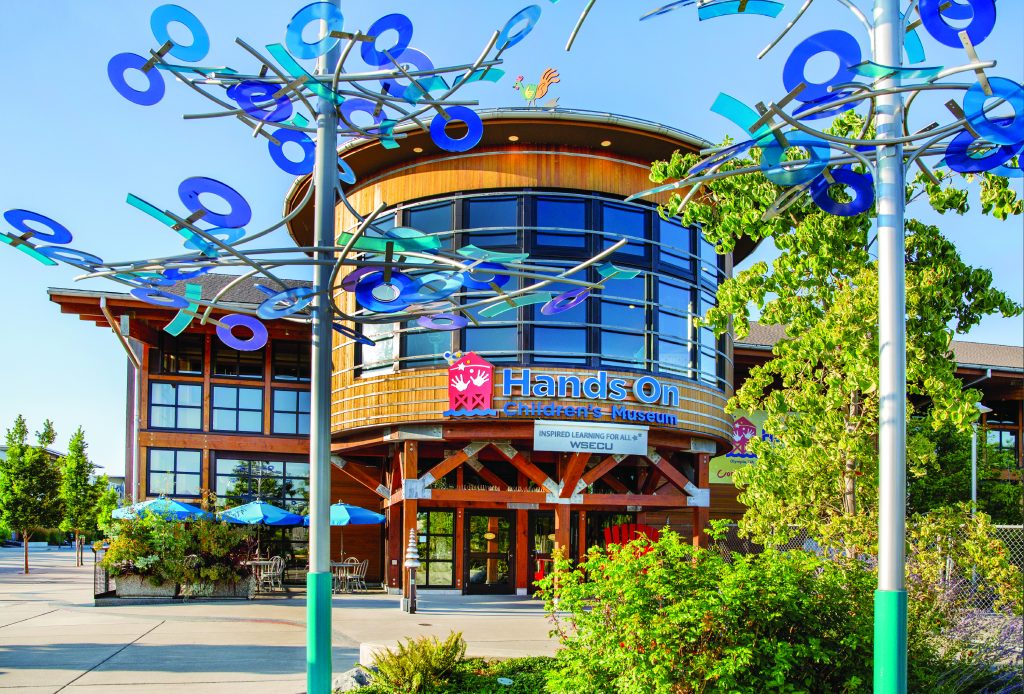 Rainy Day Fun
Located on Olympia's beautiful East Bay waterfront, the award-winning Hands On Children's Museum is the largest and most visited youth museum in the Pacific Northwest. Explore 150 (plus) interactive exhibits and a half-acre Outdoor Discovery Center. Kids will be excited to investigate two floors of interactive fun. Parents will appreciate that each activity is designed to stimulate curiosity, creativity, and learning through hands-on exhibits like a two-story climber and stream slide, Ballcano water table, Emergency! exhibit, Airways Maze and various building projects. Creative activities include the Arts & Parts Studio and MakeSpace.
In the Outdoor Discovery Center, kids can build confidence and problem-solving skills while free climbing on a giant boulder. They can also captain a vintage schooner, dig for dinos, climb the lighthouse lookout, dig in the gravel pit, tend to the Children's Garden, and discover the wonders of nature in the Naturalist Cabin.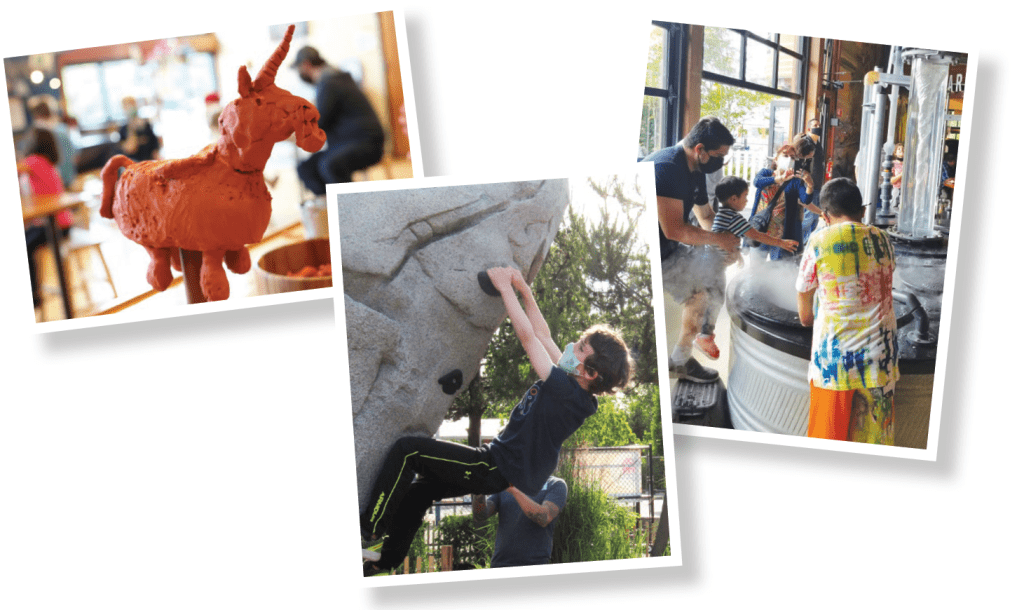 When the kids get hungry, the Museum's Play Day Café offers a variety of healthy, affordable sandwiches and snacks such as grilled cheese and quesadillas. Visitors can also bring food from home to eat in the café. Due to COVID-19, seating is limited but there are also several family-friendly restaurants in the area and the Museum honors in/out privileges.
HOCM is a "Museum for All" and believes that children have the right to play regardless of their ability to pay. The Museum has a robust free and reduced Access Program that serves over one-third of its visitors. Families with an EBT card can enjoy free daily admission for the first two visitors. Each additional person pays just $2. On the first Friday of the month admission is just $1 to play from 4-8pm.
The Hands On Children's Museum offers several highly regarded educational programs including half and full-day camps, preschool, and parenting workshops. Preschool is offered from September to May. Free PowerParenting workshops and PlayWise classes for both parent and child are held monthly.
Hands On Children's Museum
hocm.org
BY MORGAN LUCAS