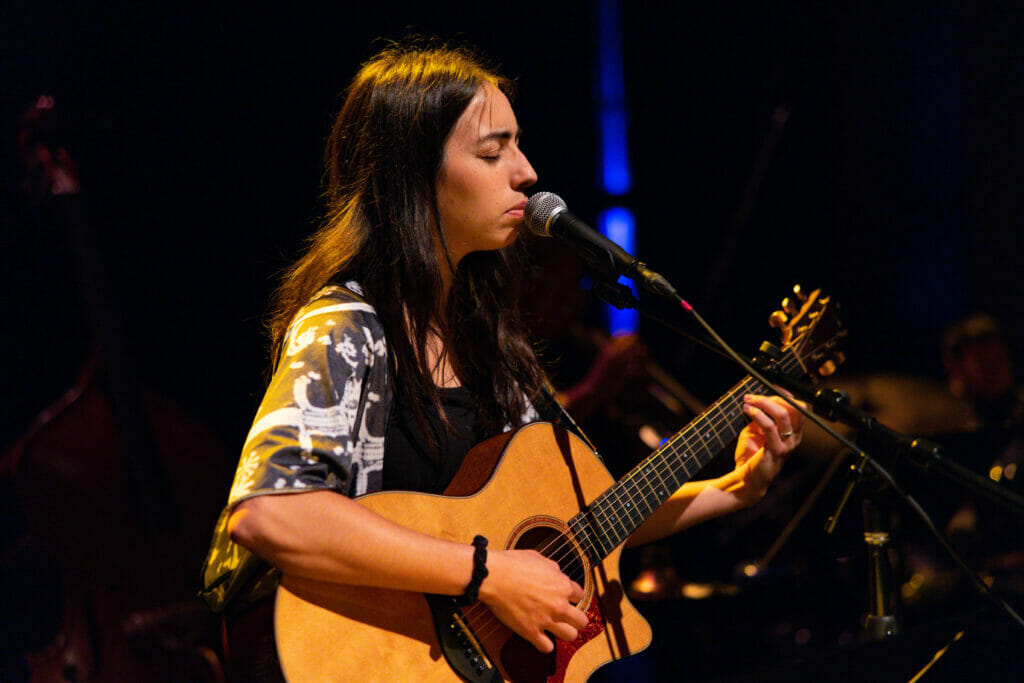 Indigenous Performance Productions is pleased to announce they have been recommended to receive an American Rescue Plan grant from the National Endowment for the Arts (NEA) to help the arts and cultural sector recover from the pandemic. Indigenous Performance Productions is recommended to receive $100,000 and may use this funding to save jobs and to fund operations and facilities, health and safety supplies, and marketing and promotional efforts to encourage attendance and participation. In total, the NEA will award grants totaling $57,750,000 to 567 arts organizations in all 50 states, Puerto Rico, the U.S. Virgin Islands, and Washington, DC.
"Our nation's arts sector has been among the hardest hit by the COVID-19 pandemic. The National endowment for the Arts' American Rescue Plan funding will help arts organizations, such as Indigenous Performance Productions rebuild and reopen," said Dr. Maria Rosario Jackson, chair of the NEA. "The arts are crucial in helping America's communities heal, unite, and inspire, as well as essential to our nation's economic recovery."
"We are humbled by this investment in our organization and give thanks to the National Endowment for the Arts for their belief in the power and transformation that storytelling can foment. This award marks a transformational moment for Indigenous Performance Productions and will increase our ability to remove barriers for and create sustainability for Indigenous performing artists nationwide and help to make the south Salish Sea a center for the development of new performances," said Andre Bouchard, Executive Creative Producer and Founder of indigenous Performance Productions. "We give thanks to our supporters in the south Salish Sea and beyond, our partner artists and the venues across the country who have invested in our organization and our artist's growth over the last six years."
Indigenous Performance Production plans to use funds in support of their vision of creating equity and opportunity for Indigenous performance artists through live and virtual performance opportunities that amplify the Indigenous experience and perspective. In pursuit of this vision, Indigenous Performance Productions will allocate NEA grant funds towards increasing organizational capacity as to expand the community of Indigenous artists they serve as well as providing artists with enhanced opportunities for live and virtual performance and community outreach engagements.
Performance engagements will include nation-wide opportunities across partnering venues as well as fullscale productions that bring together seminal Indigenous artists around themes of social significance to Indigenous communities.Indigenous Performance Productions will launch three new full-scale Indigenous productions with the help of the NEA grant include: Julia Keefe's Native American Big Band (premiering May 20, 2022); ); the Native American Comedy Project (final name TBD, premiering November 5, 2022), and The Aunties, a storytelling project celebrating Native matriarchs (premiering November 18, 2022.) Through the support of the NEA grant, Indigenous Performance Productions expects to increase its impact and influence throughout Indigenous and BIPOC communities while creating enduring partnerships with allies within our communities.
The American Rescue Plan was signed into law in March 2021 when the NEA was provided $135 million for the arts sector. The funding for organizations is the third installment providing more than $57.7 million for arts organizations. For more information on the NEA's American Rescue Plan grants, including the full list of arts
organizations funded in this announcement, visit www.arts.gov/COVID-19/the-american-rescue-planFor upcoming performances visit: www.indigenousperformance.org