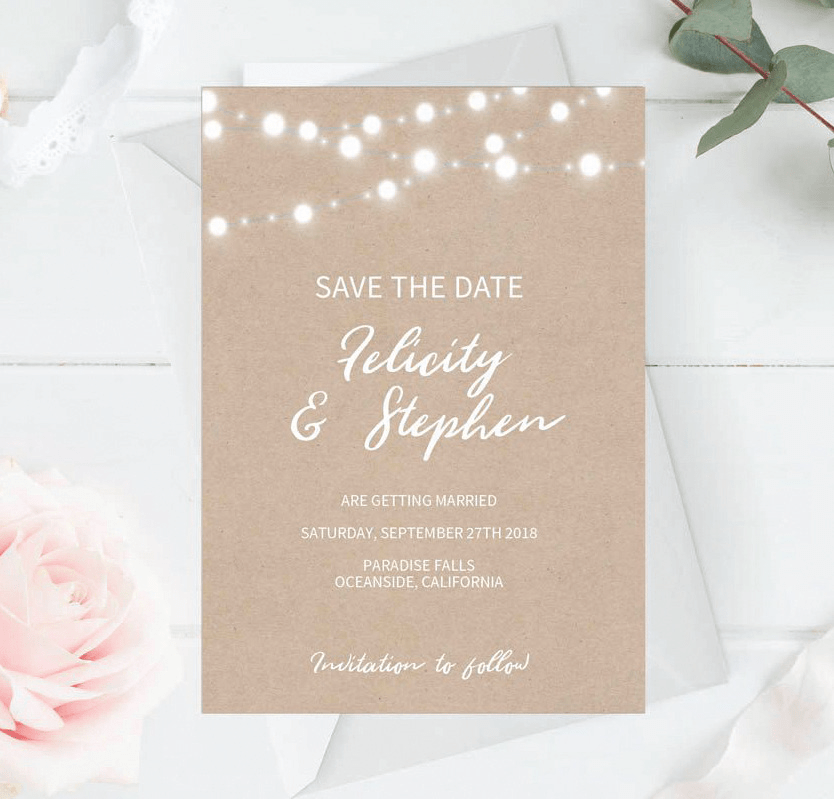 With all that has transpired in our society since COVID's emergence, weddings are now being planned with a keen sense of intention.
Relaxed Luxury
The formality of even the most lavish weddings will be slightly pared down in the year ahead. COVID led many couples to leave behind a super formal celebration, turning to more relaxed cocktail-style parties, food trucks, and outside-the-box weddings.
Etiquette Updated
In recent years, the industry has also witnessed the emergence of updated etiquette. For example, we are seeing more casual wording on invitations. There's also been a shift in normalizing the use of "wedding party" over, say bridal party. Terms like "groomsmaid" and "man of honor" have become equally common
references in wedding planning vernacular.
Multigenerational and Multiday Experiences
To tailor the guest experience, some couples are taking the added measure of tailoring multigenerational experiences for their loves ones. With the pandemic, some to-be-weds are now hosting multiple events the week of the wedding for different sets of guests. Whether it's a pool party or a Sunday family brunch, there's an event for the grandparents all the way to the nieces and nephews.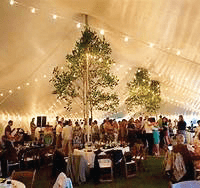 Countryside Tent
We can thank Bridgerton and the popular internet aesthetic of "cottagecore" for creating an industry-wide movement around cozy garden themes, which couples are leaning into. To accommodate this outdoor wedding trend, tented weddings with a functional twist will create the perfect cocktail-lingering spot for guests.
Internal is the New External
With wellness becoming an essential component of our everyday lives, another big 2022 wedding trend is prioritizing self-care. This may involve wellness appointments, working out, and practicing yoga and relaxation. Many couples are offsetting depletion as well as seeking out personalized skincare and nutrition routines. Preparing for the wedding day isn't solely about what exists externally.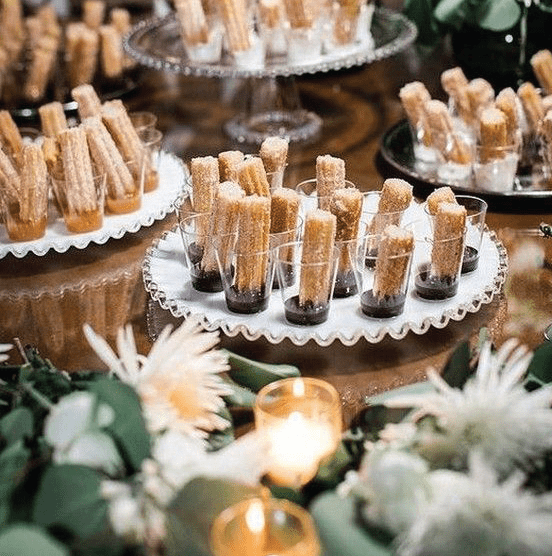 Individual Servings
Wedding trends of 2021 saw the rise of individual servings, like tiny charcuterie boards, mini wedding cakes, and canned cocktails. The biggest direction in 2022 catering trends is the notion of "leveled-up individualized foods," while serving guests safely.
Wedding Registries Redefined
Couples have been particularly vocal about pursuing life's experiences over material goods. With many now purchasing their first home or jet-setting off to a remote island for a dream honeymoon, the experience and memories are what will create the greatest stories for decades to come.