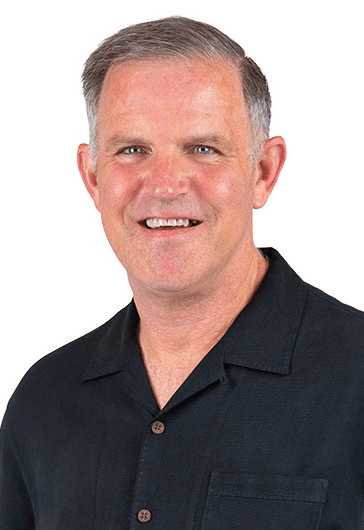 After 30 years in the property management industry, Darrell McQuiston, of the family-owned The Rants Group of Olympia, is proud to be the "Answer Guy."
"It is a great feeling to be confident in my role and know that I have the experience to fix any issue with the help of a lot of wonderful vendors and service providers," said McQuiston.
The Rants Group is a full-service commercial and investment real estate firm formed by Ron Rants in 1973, offering sales, leasing, property management and development services. Now led by CEO Pat Rants and daughter Danielle Rants (Vice President), The Rants Group has an unwavering focus on excellence. Led by the principals of staying local, building relationships, planning long-term, and putting the community first, The Rants Group is Olympia's oldest and most experienced commercial real estate firm.
When McQuiston went to work for The Rants Group in 2008, the industry was very different. But with the integration of technology, the entire team is more productive and efficient. Gone are the days of using carbon copy paperwork for leases, maintenance orders and billing.
"The introduction of AppFolio software into my work life has been fantastic," said McQuiston. He added, "Now I don't worry about lost work orders and paying our vendor bills is so much faster." The software has created a balanced approach that allows McQuiston to effectively manage over 300 properties.
Another big change, brought on by the pandemic as well as the advent of current technology, is virtual tours. Nearly all property tours are now given virtually with 3D presentations and extremely high-quality photos. According to McQuiston, "We can pre-market everything and in today's housing crunch, being able to fill a vacancy before it is actually vacant is good for the landlord, but also for those seeking housing."
"The best part of my job is housing people," said McQuiston. "I love coming in to work each day not knowing exactly what I'm going to do—every day is a surprise—and I really like that!"
For Additional Information
The Rants Group
rantsgroup.com
LYNN CASTLE