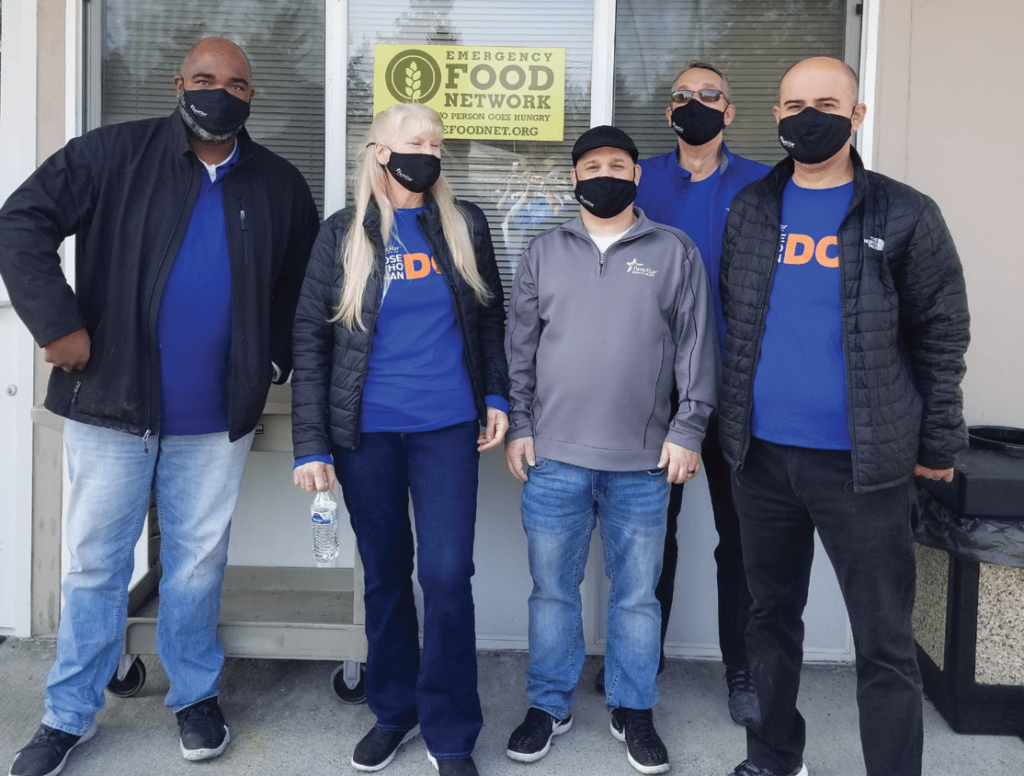 When you put the community first, people notice. TwinStar Credit Union is certainly making people notice. Their two-fold community outreach approach includes the TwinStar Foundation and strong corporate giving coupled with employee volunteerism.
TwinStar was founded in 1938 by and for teachers in Thurston County and, while education is still a primary focus for TwinStar, they expanded their field of membership and welcome anyone who lives or works in Washington to join the credit union.
As a not-for-profit financial cooperative, TwinStar is owned by its members and governed by a volunteer board. They serve their members in person at any of their 20 branches throughout Western Washington as well as offer a full suite of digital services. TwinStar members are able to conduct their financial transactions anywhere they go.
Along with serving their members, TwinStar believes in serving their communities. Believing that well-fed kids create well-fed minds and that hunger among school-aged children creates a significant barrier to their education, the credit union formed the TwinStar Community Foundation in 2015. With the mission of ending hunger in school-aged children, the foundation pays off school lunch debt, offers Classroom Cash grants for teachers, and scholarships for higher education.
The Foundation, together with strong corporate giving, employee volunteerism programs, and Team TwinStar service projects, sets TwinStar Credit Union apart from other financial institutions. Whether it's helping repack food for the Emergency Food Network, ringing the bell for the Salvation Army or holding fundraisers supporting the American Cancer Society, TwinStar team members have amassed more than 1200 hours of service in 2021.
In 2021, TwinStar initiated partnerships with local school districts and community colleges to provide much-needed funding to help bridge the education gap for students of color as well as provide opportunities for students to celebrate their heritage through cultural events and graduation attire. TwinStar is committed to continuing to invest in programs that promote equity and inclusion.
Pierce County TwinStar locations can be found in Spanaway at 13505 Pacific Ave S. and in Lakewood at 9601 S. Tacoma Way.
Twinstar Credit Union
twinstarcu.com
LYNN CASTLE