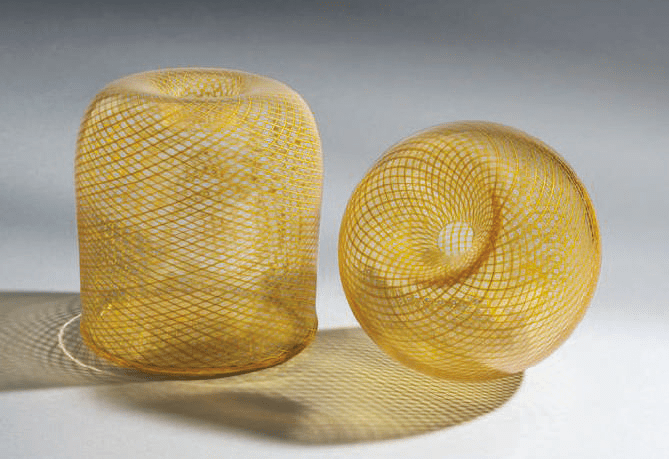 The newest exhibit at the Tacoma Art Museum is a collection of work from 21 alums of the Hilltop Artists program. On exhibit March 26 through September 4, 2022, GATHER: 27 Years of Hilltop Artists features over 30 pieces of art in a variety of media.
Challenging the status quo by questioning who an authentic artist is and who has value in museum spaces, GATHER primarily features artists of color. It also highlights the outcomes and reach of the Hilltop Artists program while shining a light on opportunity gaps faced by these artists, many of whom have not yet been included in exhibitions on this scale.
According to TAM's executive director, David F. Setford, "This is an inspiring exhibit with an outburst of passion by artists we haven't heard much about before now."
Artists like David Rios are featured with his work Ofrenda, a spectacular display of orange blown glass flowers mixed with elements of a traditional ofrenda including salt, conchas bread and personal images. "I grew up in a Mexican American home where an ofrenda was part of life following the passing of a loved one. This display reflects that part my life," said Rios prior to the opening of the exhibit at Tacoma Art Museum.
Other works in the exhibit, curated by Trenton Quiocho, Hilltop Artists alum (2008) and current Teaching Artist and Hot Shop Manager, include more glass works, but also paintings, sculptures and even a melted fax machine that is surprisingly gorgeous, by artist Zane Scott.
Co-founded by Dale Chihuly and Kathy Kaperick in 1994, Hilltop Artists was developed as a community organization that provided a creative space for "at risk" youth from the Hilltop neighborhood to assist well-known artists in producing their works.
Exhibiting Artists in GATHER are Douglas Jan Burgess II, Nancy Burgess, Candida Delgadillo, Edelmira Jimenez Gallegos, Daria Hembree, Jessica Hogan, Dani Kaes, Cassandra Kuring, Emily Martin, Jason McDonald, Shayne Nutter, Trenton Quiocho, David Rios, Luis Sanchez, Samantha Scalise, Evan Schauss, Zane Scott, Ellye Sevier, Jesse Sorgenfrei, Tony Sorgenfrei, Jack Spitzer, Edgar Valentine, Keiko Wesley and Jacob Willcox.
For Additional Information
Hilltop Artists: hilltopartists.org
Tacoma Arts Museum: tacomaartmuseum.org
LYNN CASTLE