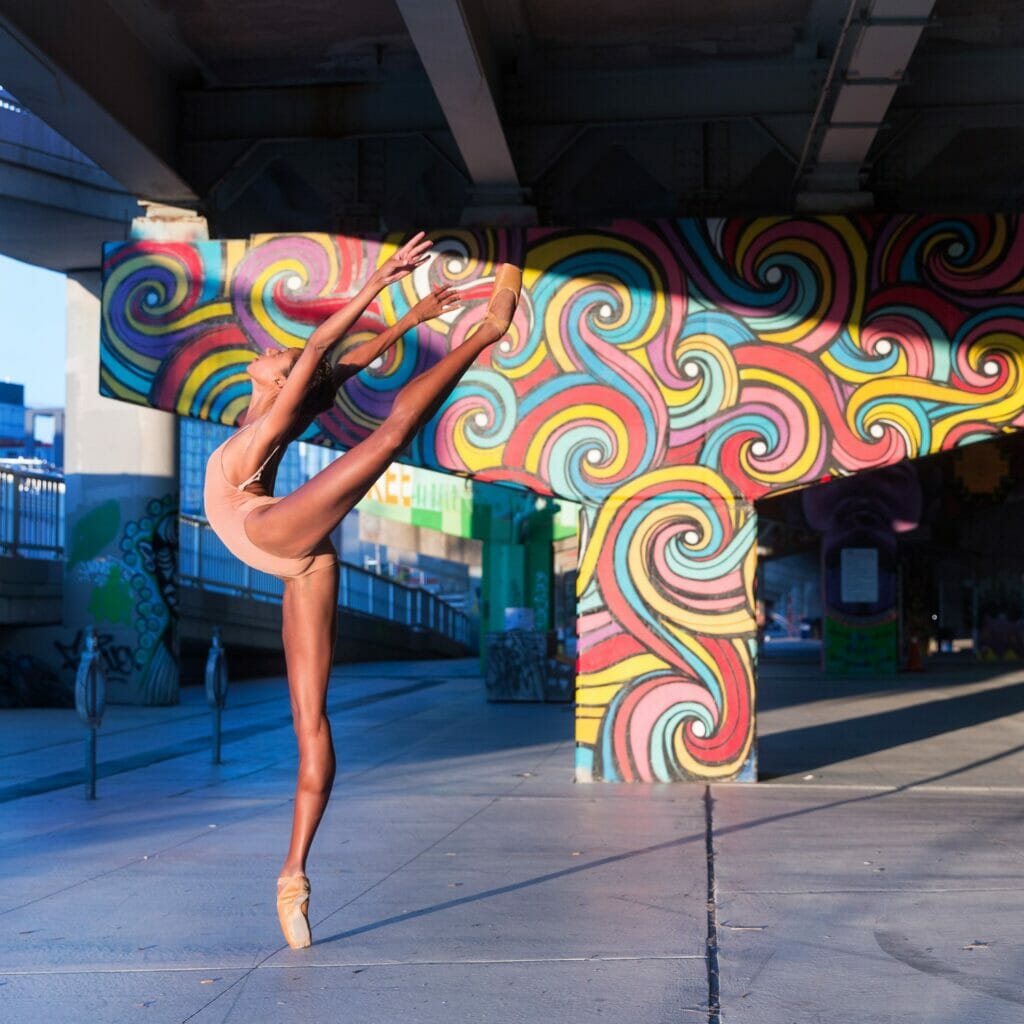 The Washington Center and Ballet Northwest are thrilled to announce the return of Olympia Dance Festival on March 5 at 7:00pm. This will be the 12th Olympia Dance Festival bringing together over 200 performers with dance groups participating from Seattle, Gig Harbor, Renton, Burien, Vancouver and Thurston County. These top dance groups will perform a variety of styles including ballet, contemporary, jazz, tap, hip-hop, musical theater, Irish, Chinese, Middle Eastern and more. "After taking a year off in 2021 due to the pandemic, we are thrilled Olympia Dance Festival is returning to the stage of the Washington Center," says Ballet Northwest Artistic Director Ken Johnson. "This year's festival will be our biggest yet, and will be an amazing celebration of artistry, technique, diversity, and resilience by these amazing dancers."
This year the festival will feature guest artists Adji Cissoko & Shuaib Elhassan. Cissoko and Elhassan are dancers with the world-renowned LINES Ballet of San Francisco. They will be performing a contemporary duet by famed choreographer Alonzo King.
Participating dance groups include:
Ballet Northwest
Debbi's Dance Etc.
Fang Fei Dance
Haley Prendergast School of Irish Dance
Harbor Dance and Performance Center
Inspired to Move Dance Academy
Johansen Olympia Dance Center
Mas Uda Dancers & Friends
Momentum Dance Academy
Northwest Performing Arts Alliance
Random Acts of Dance Collective
South Sound Dance
Spotlight Dance Center
Studio West Dance Theatre
Tina's Dance Studios
For ticketing questions or more information about upcoming events please visit www.washingtoncenter.org or call the Box Office at 360-753-8586.
The Center requires proof of vaccine or a negative COVID test to enter the venue. Details on the current COVID protocols can be found here: www.washingtoncenter.org/events-tickets/plan-your-visit/