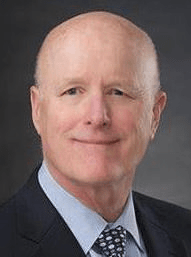 Summer is here. It brings long days filled with sunshine, but that sunlight is packed with UV rays. Unfortunately, overexposure to UV rays can cause unsightly skin issues like wrinkles, leathery skin, and liver spots. But something more severe that many of us don't think about from sun exposure are eye problems.
Ultraviolet rays absorbed during chronic exposure to the sun can cause the cornea of the eye to become inflamed or burned leading to cataracts and other eye issues.
According to Dr. J. Timothy Heffernan, an oculoplastic surgeon at Evergreen Eye Center, "When it comes to summer, most of us know what we should do to take care of our skin. Those same actions protect the most delicate skin on our body, the eyelids."
Heffernan encourages everyone to implement three protective actions of wearing sunscreen, sunglasses that are highly rated for sun protection, and hats that shade the eyes. Sunscreens with mineral-based protection work the best and luckily many facial cream products that we use on a regular basis contain screens that are more than 99% effective at blocking UV rays.
With the addition of Heffernan last year, Evergreen Eye Center now offers complete care to treat damage caused by the sun. Wrinkles, bags, and fine lines around the eyes are handled using cosmetic treatments like Botox and fillers, while lasers that ablate the skin to its underlying layer are used for a deeper reaction. Heffernan treats more serious issues like cancer in and around the eye through surgery.
Working out of multiple offices, Heffernan travels so he is closer to where patients live, making it easier on them to seek out his help. "I work on everything about the eye, except the actual eyeball — the socket, the lid, tear ducts and the area around the eye."
Dr. Heffernan is a member of the American Society of Ophthalmic Plastic and Reconstructive Surgery, board-certified ophthalmologists who have completed advanced training in eyelid, orbit, tear duct systems and related structures.
Evergreen Eye Center has locations in Tacoma, Auburn, Federal Way, Burien, and Seattle.
For Additional Information
Evergreen Eye Center
evergreeneye.org
LYNN CASTLE