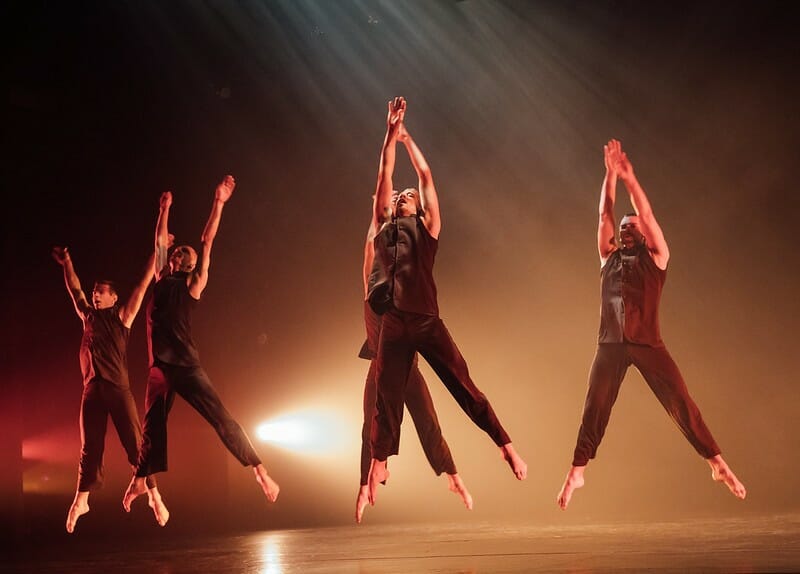 The Washington Center for the Performing Arts will host the Koresh Dance Company at 7:30pm on Saturday, April 16 as they perform La Danse. Led by its founder, Ronen (Roni) Koresh, an Israeli-born choreographer and artistic director, the company's performance is a passionate and humorous interpretation of three 1910 Matisse paintings of the same name.
According to Koresh, "Matisse painted it three times, each one slightly different. This performance reflects how I felt when I was looking at each of the paintings." The paintings depict a circle of light between five dancing people, but changes in colors used and positions of the dancers inspire different emotional reactions to them.
Showcasing emotional responses is what Koresh aims at. Through his dance company, located in Philadelphia, Koresh strives to show humanity and relationships between one another. "I am very invested in people, both communities and individuals, and I like to show our humanity," he said recently.
La Danse will be performed by five women and five men from across the country, each one a professional dancer from the Koresh Dance Company. Koresh describes the dancers as brilliant and technically superb which audiences around the world respond to with enthusiasm and joy.
The Koresh Dance Company tours the globe including Spain, Turkey, Israel, South Korea, Mexico and Guatemala. The April 16 event marks the second time the Koresh Dance Company has visited Olympia. "I love the area and its beauty. There are some places you just don't forget," said Koresh.
Local dance students can attend two levels of masterclasses from a Koresh Dance Company member for a small fee on the Friday night before the performance.The Washington Center for the Performing Arts is committed to providing a wide variety of entertainment and cultural activities for the residents of five counties in the South Sound. Located in the heart of the state Capital, the Center has a focus on performing arts that are unique to the region. The Center presents its own season of nationally and internationally touring artists from a broad spectrum of genres and styles.
Tickets for the Koresh Dance Company performance on April 16th are available from $25-$57 at washingtoncenter.org/event/20-03-28-koresh-dance