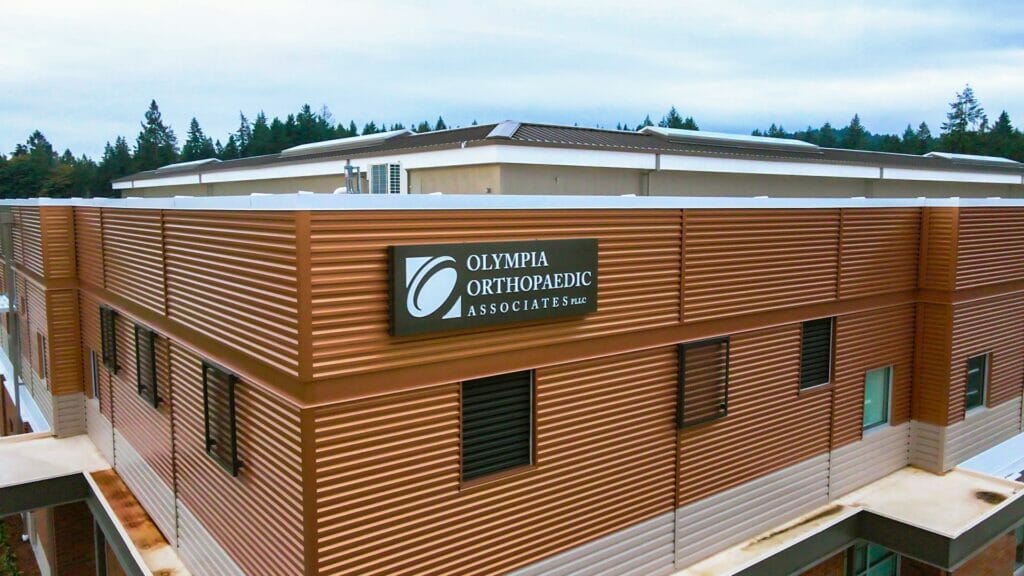 Olympia Orthopaedic (Oly Ortho) Associates Spine Center recently made a big move. And now, the whole family fits under one roof. In the beginning of September of 2021, Oly Ortho moved into a new, specially designed building, to finally have their physicians, nurses, medical assistants and administrative staff working in the same location.
The new home for Oly Ortho, located on 9th Ave. of southwest Olympia, comes with many advantages. Benefits include room for functionality, opportunity for easier collaboration, better patient care and convenience, such as being within a short walking distance of other colleagues, their westside clinic and partners Rapid Orthopaedic Care Urgent Clinic and Olympia Surgical Center. Not to mention, the design of the new Spine Center comes with even the smallest of perks— newest partner Drip Espresso has their own coffee corner with Batdorf & Bronson coffee, fresh salads, sandwiches and baked goods in the lobby of the building for staff and patients to enjoy.
For patients traveling far, the convenience of a single location is key. Instead of having to chop up treatment with multiple, tedious appointments, much can be taken care of in one stop. Concerning collaboration, one of the prime benefits for patients is the combined services between two Neurosurgeons, Orthopaedic spine surgeons, Interventional Pain Management Physician, Physiatrist (physical medicine & rehabilitation specialist) and more. This means services like assessments of people's spinal issues like chronic back or neck pain, herniated discs, pinched nerves and spinal fractures, procedures like Kyphoplasty, physical and chiropractic therapy and follow-ups after surgical care will be addressed by top specialists.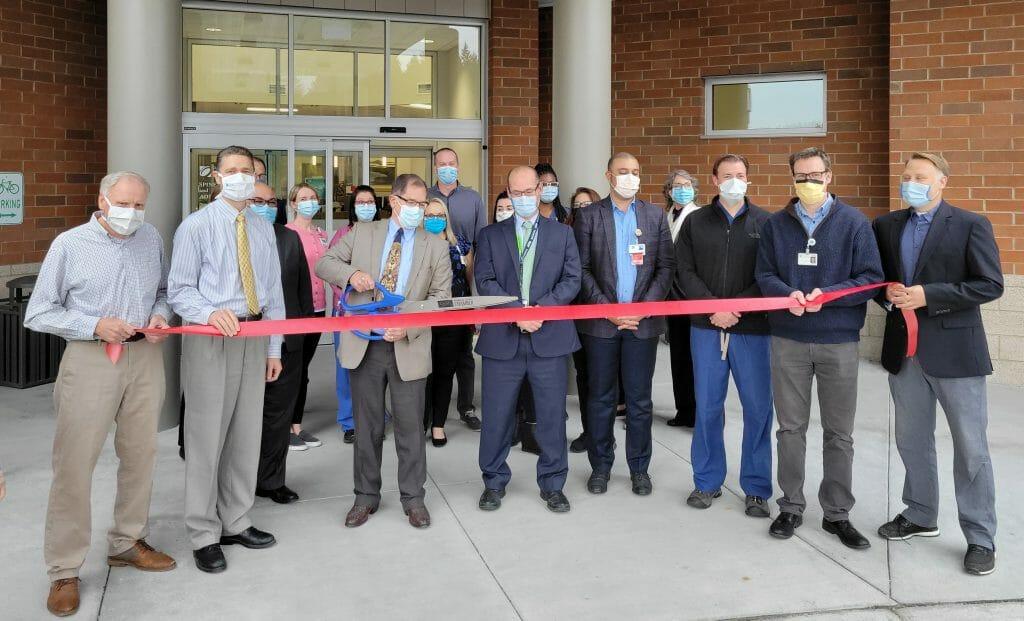 With this transition, the opportunities of spinal care that Oly Ortho can provide are just beginning. Jessica Forsman, VP of Business Development and overseer of the architecture and design of the new building, says they look forward to spring or summer of 2022 for a belated grand opening where, depending on the course of the pandemic, they can invite the public to tour and experience the new Olympia Orthopaedic Associates Spine Center.
To learn more about the physicians and services of Oly Ortho, visit their website: https://olyortho.com/spine/.
Natalie Benson