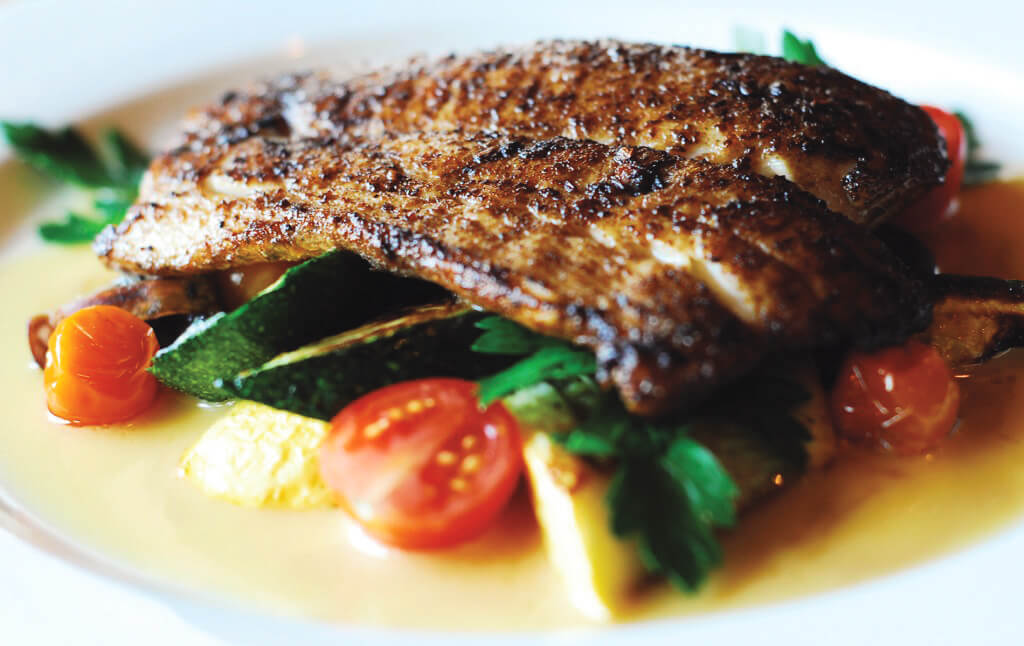 Primo is a 6th Avenue institution in Tacoma, operated for the last 22 years by husband-and-wife team (chef) Charlie McManus and Jacqueline Plattner. Open for dinner seven nights a week, Primo is the perfect spot for a family dinner, celebration, business meeting or date night.
The menu is anchored by savory Mediterranean appetizers including fried brussels sprouts with balsamic syrup, sauteed calamari with garlic saffron sauce, thin crust pizza made with a decade-old sourdough starter, house-made pastas such as pumpkin ravioli, and an entrée section featuring steaks, pork chops, lamb and duck.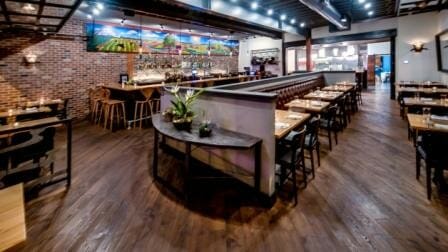 "What we do is pretty simple. We take high-quality ingredients starting with olive oil, produce, and local seafood and craft it into a Mediterranean-by-Northwest menu that is consistent, tasty and approachable. You can be sure that if wild king salmon is available, it will be featured on our menu."
After more than two decades in the restaurant industry, McManus and Plattner have seen many changes. From a move in 2014 from 6th and Pine to 6th and Oakes, to the advent of the food network and a much more sophisticated and educated diner, Primo is at the forefront of Tacoma restaurants with quality food, service, and attention to detail.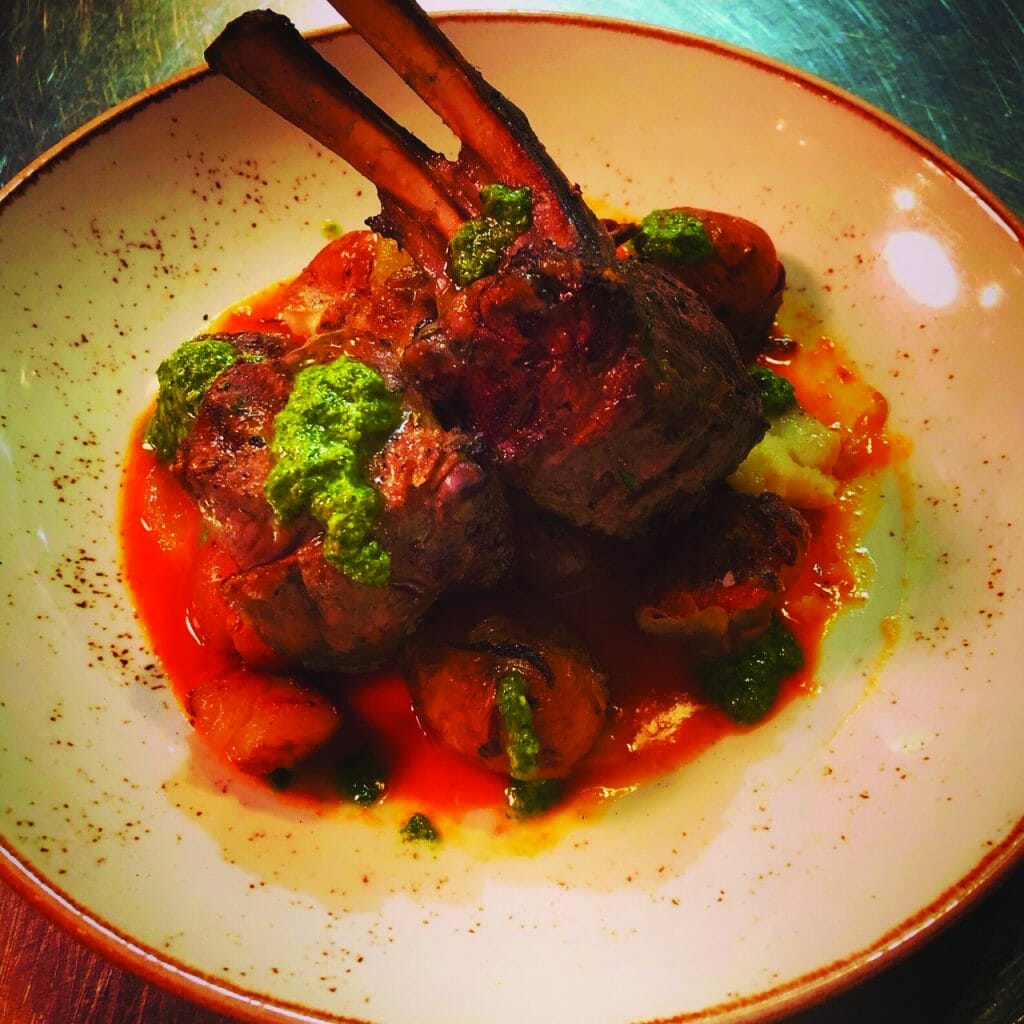 Once less adventurous eaters, foodies are now commonplace with popular TV chefs as their guides. According to Chef McManus, "Spaghetti carbonara was on our menu years ago, with little fanfare. Guests were unsure of what the dish actually was. We've added it back in recently and it is selling like crazy. Even some of our youngest guests are well educated on this dish."
"While the pandemic has been very difficult and allconsuming at times, we have been fortunate with a loyal and supportive clientele who value Primo and have helped us weather the storm."
For Additional Information
Primo Grill
primogrilltacoma.com
LYNN CASTLE