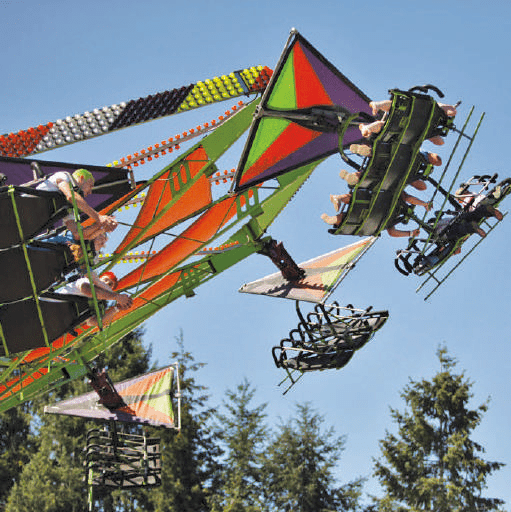 Guess who is turning 151 this year?
If you guessed a five-day, fun-packed, family outing known as the Thurston County Fair, then you are right! The dates for 2022 are July 27 to 31. The Fair will have all of the favorites, animals, carnivals, vendors, entertainment and the traditional tasty fair food.
"We have special discount days during the fair week–One Buck Wednesday admission will be $1 with a donation for the Thurston County Food bank and Tuesday is Kid's Day with $2 admission for all kids under 18," says Theresa Reid, Thurston County Fair's manager. "We also serve many military families, so Friday is Military Day when all retired, active and reserve personnel and family members are only $2 per person."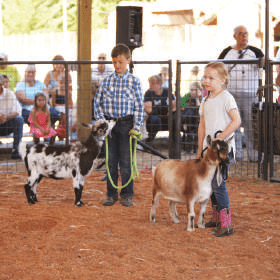 Located near Long Lake in Lacey, the fair is a pint-sized version of the Washington State Fair held later in September; many of the kids showing off their livestock will compete for a placement that will allow them to enter at state level. From pygmy goats to well-heeled golden retrievers, you can watch as the animals and their handlers strut their stuff in the presentation competitions. Children as young as 5 years old are allowed to enter the animal competition –they are called Cloverbuds. You can also catch the Thurston County Market Animal Sale on Saturday at 6pm.
Entertainment for 2022 includes Professor Bamboozle's Magic Show, Reptile Isle with the Ring of Torti, and The Grizzly Artwork show and chainsaw carving competition. Community singers, dancers and bands will perform, along with all of the 4-H and FFA exhibitors showing their animals and projects. Other exhibits also on display include Home Arts, Quilts, Hobbies and Crafts, Fine Arts, Photography and Floral. So if you've taken up a new hobby since the start of the pandemic, this could be a good opportunity to learn from some award winners.
The Thurston County Fair has a history that goes back over 150 years, and was held at different locations such as the South Bay School and Grange, until settling in at the current fairgrounds in 1958. The Thurston County Fair continues to thrive and gives our community a place to celebrate, educate, create and support our local businesses!
For Additional Information
Thurston County Fair
thurstoncountyfair.org
HILLARY RYAN