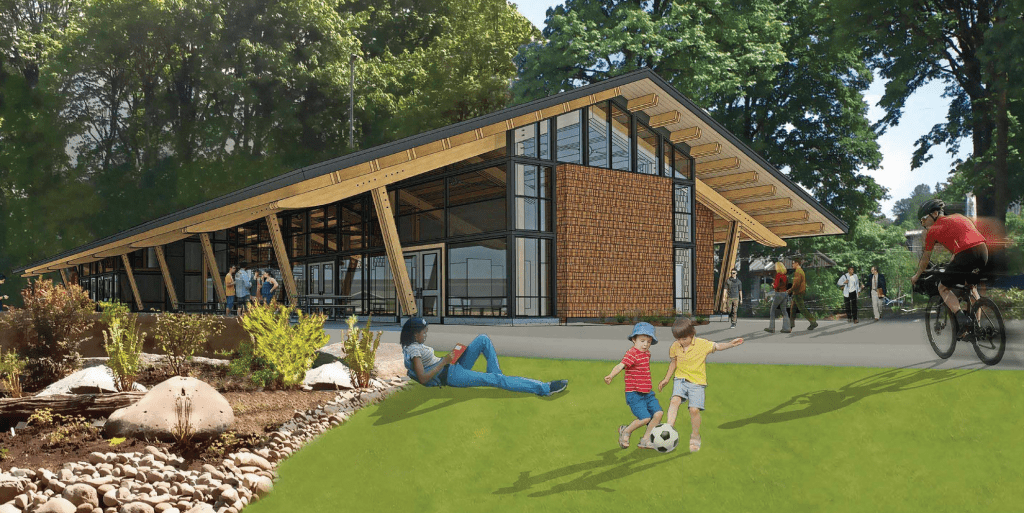 Gifted to the community in 1962, Brewery Park at Tumwater Falls is among the country's largest privately owned parks and is treasured by over 250,000 visitors each year. Funded entirely by the Olympia Tumwater Foundation, the 15-acre Brewery Park features walking trails highlighted by cascading waterfalls, reflective pools, and massive rock formations, as well as picnic areas, impeccably maintained lawns, a playground, restrooms, and a maintenance facility.
To ensure this slice of paradise is maintained and equipped to serve the community for decades to come, the Foundation plans to renovate and expand the existing facility into a sustainable multipurpose events and educational center. The proposed $7.5M Brewery Park Discovery Center would have a positive economic impact on Thurston County beyond the duration of the construction project, creating jobs, attracting additional visitors, and generating new tax revenue. The Center has the support of local and state leaders, Chambers of Commerce, and the Washington Department of Fish and Wildlife. Also, the Brewery Park Discovery Center will complement the expanded salmon hatchery and the City of Tumwater's new walking/cycling trail.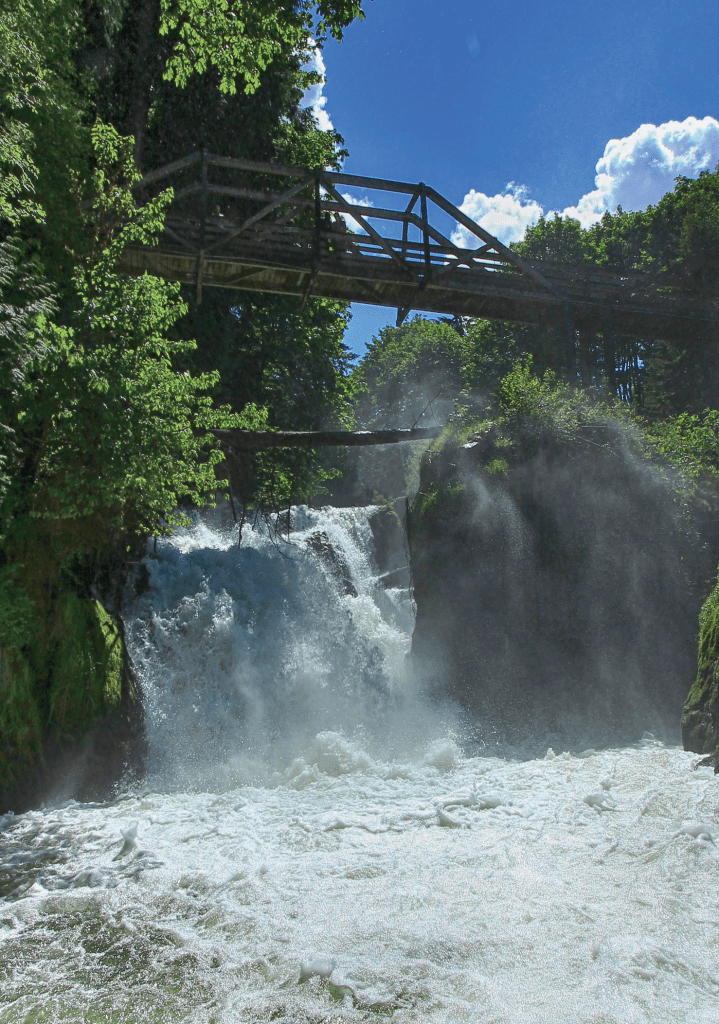 Lee Wojnar, President of the Olympia Tumwater Foundation and VP of Marketing at OBee Credit Union, says, "The Center will house a vital part of Washington's history that might otherwise fade into oblivion when vacant brewery buildings are gone. We envision the Discovery Center will capture and continue to tell the history of the area through events, displays, and tribal art while developing an inclusiveness about our community."
The Coast Salish people, in particular the Squaxin Island Tribe, consider the area sacred and used it to conduct life-enriching water ceremonies. The Discovery Center will serve as a place to tell their story. Wojnar added, "There is no place better than this beautiful area for people to relax and recharge."
Olympia Tumwater Foundation was created in 1950 by Peter G. Schmidt, Sr., long-time president of Olympia Brewing and oldest son of brewery founder Leopold Schmidt. Today the Foundation is best known for maintaining Brewery Park and the historic Schmidt House and for awarding tens of thousands of dollars in college scholarships annually to local students.
In 2020, the Foundation board, which receives no city, state, or federal funds for park operations, launched a planning and funding process for the new Discovery Center to better serve the public. The new facility will provide interpretation of the natural, cultural, recreational and historical resources of the landscape and serve as an introduction to regional resources. The Foundation's goal is to have the project designed, vetted, permitted, and ready to begin demolition and construction in 2023 with completion slated for 12 months later.
As the project moves forward, the Foundation is seeking public, private and foundational support. Be a part of history! Get involved and learn more about Brewery Park and the Olympia Tumwater Foundation website.
For Additional Information
olytumfoundation.org
LYNN CASTLE