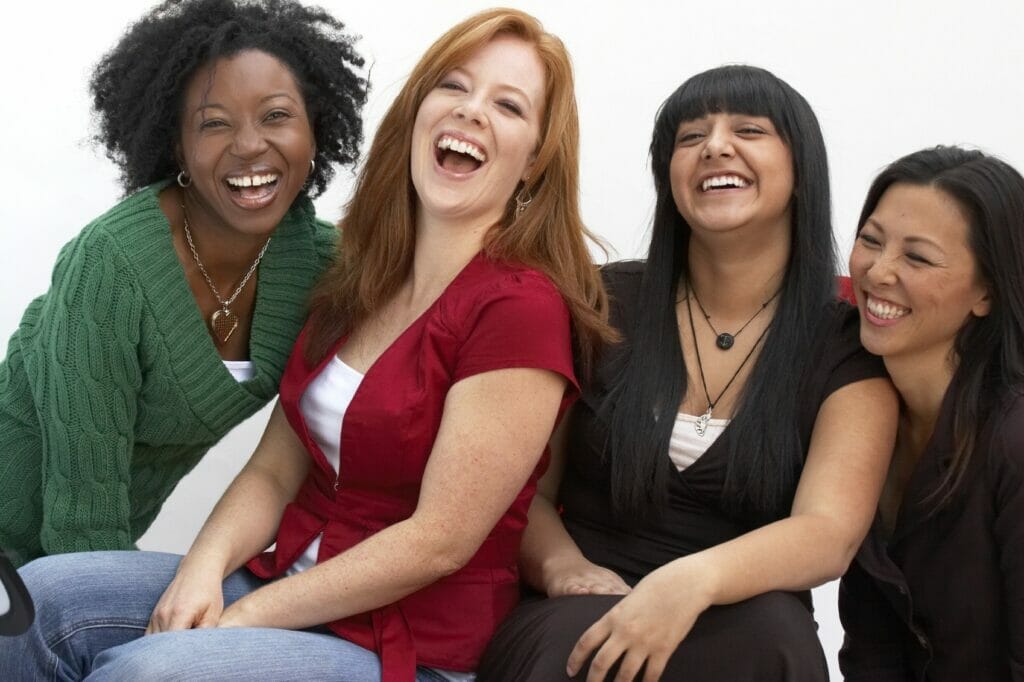 This fest of funny femmes returns to the Center as the Ladies of Laughter comedy event has been a patron favorite with rave reviews! Expect big laughs, big fun, and a memorable night out. Back by popular demand, Karen Rontowski, will be returning to the mainstage! Karen Rontowski's fast-paced, quirky and charmingly optimistic comedy has been featured in clubs, TV, radio, and at corporate events all around the world.
Karen uniquely blends comedy with her experience as a paranormal investigator, tarot and reiki master. She is fascinated with the "afterlife" is convinced she will someday have a near death experience because, "I never finish anything." Karen has appeared on The Late Show with David Letterman, Sirius Satellite Radio, Comics Unleashed, Comedy.com, Live at Gotham, Comedy Central and Mysteries of the Unexplained.
We are welcoming Stephanie Blum who was the Ladies of Laughter National Winner from the 2012 Finale at Madison Square Garden. Stephanie is a former school psychologist from Brooklyn who began her comedy career after winning New York's Funniest Teacher contest. This 'apathetic mom-next-door' has trademarked laziness and procrastination. She is sarcastic, hilarious and universally adored by audiences. She has performed in clubs, colleges, festivals and casinos all around the country. You may have seen Stephanie on one or more of her many television appearances: HBO's Comedy Minutes, Country Music Television's Funniest Videos, Star Search on CBS, The Marie Osmond Show for Hallmark Channel, Comics Unleashed with Byron Allen, #WhatSheSaid on TLC, and Babies Behaving Badly on Discovery Family Channel.
We are also welcoming Sarah Perry who is the 2021 Ladies of Laughter Professional Virtual Stand-Up runner-up. Sarah is a Chicago-based national touring comedian and writer whose fearless delivery and subject matter is highly relatable and resoundingly funny. A graduate of Columbia College and The Second City Conservatory, Sarah gained Internet attention when Laugh Factory Hollywood posted videos of her stand-up online, racking up a total of over 4.3 million views on Instagram and Youtube.
For ticketing questions or more information about upcoming events please visit www.washingtoncenter.org or call the Box Office at 360-753-8586