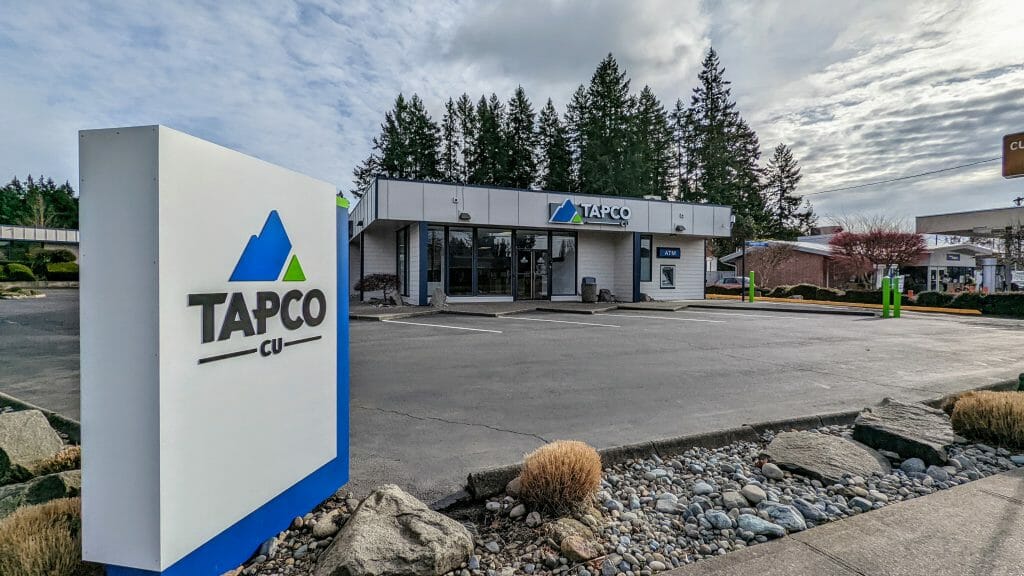 Today, TAPCO Credit Union announced its continued expansion to Pierce County communities with the opening of its newest branch in the city of Gig Harbor scheduled for late February 2022. Located in the Pioneer Square retail complex at 7109 Pioneer Way, the opening represents the credit union's sixth branch, coming on the heels of new locations that opened in Bonney Lake and Frederickson in the last couple of years.
A grand-opening celebration is scheduled at the branch April 22, 2022 at 2:00pm. To celebrate, TAPCO is offering a "Getaway" giveaway valued at $2,500. Washington residents, eighteen or older, can enter by visiting the Gig Harbor Branch February 22 – April 21, 2022. For official rules, please visit TAPCOcu.org/giveaway.
"Since 1934, TAPCO has been committed to improving the financial health of families and communities in Tacoma and Pierce County, and this is another big step forward in that mission," said Justin Martin, Chief Executive Officer. "We're excited to be extending a hand across the Narrows to the folks in Gig Harbor and the surrounding communities to continue that work."
TAPCO's new Gig Harbor branch will offer a full suite of financial services, including auto loans, mortgages and refinancing, savings and checking accounts, CDs and IRAs, among other services. The 2,300-square-foot space has undergone a complete redesign to make it more open and member-friendly, with an open concept, comfortable waiting area and remodeled personal banking stations.
The Gig Harbor location hours are Monday – Thursday 9 a.m. to 5 p.m., Friday 9 a.m. to 5:30
p.m. and Saturday 9 a.m. to 1 p.m. For more visit www.TAPCOcu.org