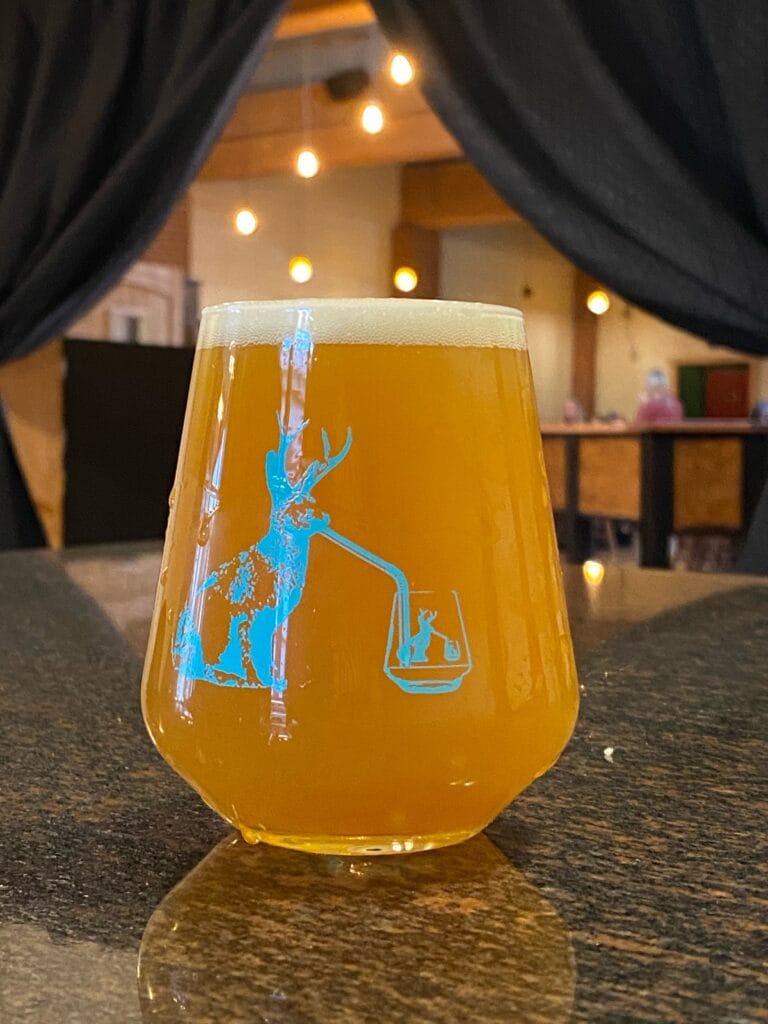 There are two new, family-friendly taprooms in Centralia.  Insert Coin, an arcade bar with a full-service restaurant, and The Juice Box, a taphouse and kitchen, both opened in late summer of 2021.
Owners of Insert Coin, Keli and Dan Coleman, used to travel for work and fell in love with other arcade bars they visited around the country. They looked at each other and thought, we could do this in Centralia, so they found a location and started renovating the building they bought.
When the pandemic hit, they found themselves with some time on their hands, so they began the envious task of locating nostalgic video games. "We found them wherever we could, on OfferUp, Craigslist, or Facebook Marketplace," said Keli Coleman. "It took about a year," she added.
Now with more than 100 games, 30% of which are ticket redemption games that kids love, the Coleman's arcade bar also features the first of its kind in Lewis County: self-serve beverage taps. With 26 taps that include ciders, wines and several craft beers, patrons pre-purchase a digital RFID card that charges by the ounce poured. They then serve themselves just the right amount of a specific beverage to accompany their delicious meal. Insert Coins' restaurant menu includes stuffed burgers made from fresh beef purchased locally from Reichert's Choice Meats, and pizza with fresh dough from Kalama Sourdough Bakery.
If you enjoy technology, then Insert Coin has even more fun in store for you with a serving robot that brings your meal to you. "It looks like a shelf on wheels," said Coleman. Insert Coin has a slushie machine and a self-serve frozen yogurt kiosk with three flavors and six different toppings where your dessert is created by the kiosk to your specifications.
There is a mezzanine party area that can accommodate parties of 30 or less at Insert Coin and the team regularly produces gaming tournaments. Past events have included Super Smash Brothers, Pop-A-Shot, and Street Fighter.
Insert Coin is open Monday through Thursday 3-11pm, Friday and Saturday from 11am-2am, and Sunday from 11am-11pm. Insert Coin was recently voted by readers of the Chronicle as the "Best New Business in Lewis County."
Another new establishment in Centralia is The Juice Box, a 5700 square foot taphouse and kitchen located at 216 South Tower. With 30 beers in their taproom and a beer hall bar that features eight more brews and a stage for live performances, The Juice Box also has a front area bottle shop and a large outdoor patio in the back.
"We bring in beers from all over the world Germany, California, New York and, of course, many brews from Washington and Oregon," said one of the owners, Michael Perozzo.  He added, "We do, after all, live in the beer mecca of the world!"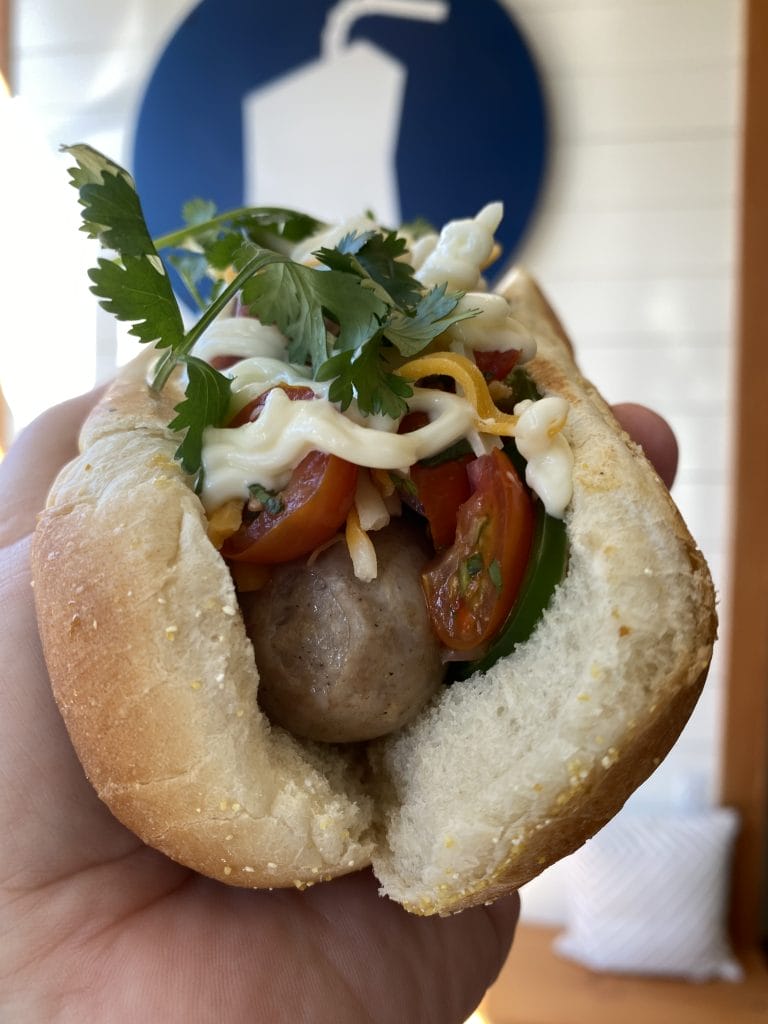 The Perozzos and the Althausers (also owners), each with four kids, wanted to make a community house like you see in so many towns around the world with family-friendly atmospheres. "We wanted to bring people together and create community, but we wanted to do it where kids were also welcome," said Sarah Althauser. You'll find large tables throughout the restaurant and people are encouraged to move around and explore. Patrons from separate parties are invited to sit together and get to know others from around the area.
Open every day of the week (including Sundays) from 11:30am to 10pm, The Juice Box's menu features gourmet brats made locally at Dick's Brewing's NW Sausage and Deli.  The team then piles the brats high with lots of crazy, delicious stuff.  There are Italian, Latin-inspired, and traditional German brats.  They even feature a Banh Mi brat.   You'll also find a variety of salads, quesadillas, and charcuterie boards.  One of their most notable boards features salmon from Briney Sea Delicaseas in Tumwater.   Dessert lovers aren't left out with ice cream from local maker Nea's Ice Cream and cookies from Pacific Northwest Cookie Company.
The Juice Box is also making good use of their stage. They have bingo every Monday night, regular live music, and once a month they host great comedians featured on Last Comic Standing and America's Got Talent.
The Centralia Downtown Association (CDA) is committed to revitalizing its historic downtown.  Dedicated to developing and promoting historic Downtown Centralia, they have embraced the Main Street Four Point Approach that is used in over 1200 cities across the nation.  The CDA unites and empowers residents, merchants, and civic leaders to promote, beautify, and develop a vibrant and prosperous downtown that celebrates its history and preserves its historic charm for all Centralians and visitors. by Lynn Castle
For more information, visit downtowncentralia.org