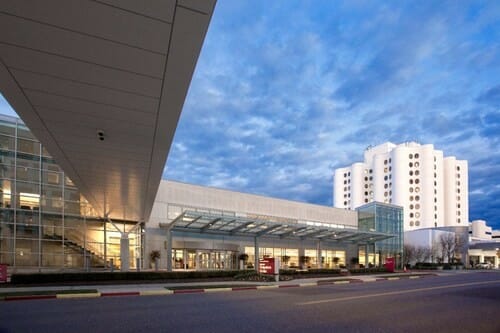 Virginia Mason Franciscan Health in Tacoma has announced a new collaboration with Contessa, an Amedisys company (NASDAQ: AMED), to operate Home Recovery Care. Home Recovery Care brings all the essential elements of hospital care into the comfort and convenience of patients' homes, offering a safe and effective alternative to the traditional inpatient stay. The service will expand access to high-acuity care, increase crucial inpatient capacity and reduce the overall cost of care.
"Virginia Mason Franciscan Health is committed to finding innovative ways to expand access to care in the communities we serve while lowering the cost of care," said Ketul J. Patel, CEO of Virginia Mason Franciscan Health. "Our collaboration with Contessa allows us to deliver quality care, traditionally provided in a hospital setting, to our patients in their homes — increasing patient satisfaction and improving outcomes, while creating more inpatient capacity for those with the most critical needs."
Patients who choose Home Recovery Care are transported home and begin receiving hospital-level care that same day. They are sent home with remote patient monitoring devices and have in-home nursing visits and telehealth consults from Virginia Mason Franciscan Health physicians. The program is ideal for patients with a variety of acute conditions including pneumonia, cellulitis, chronic obstructive pulmonary disease, congestive heart failure, COVID-19 and urinary tract infections.
"Home Recovery Care empowers providers to deliver truly personalized, high-acuity care at home. We are thrilled to bring this care model to Virginia Mason Franciscan Health," said Travis Messina, CEO of Contessa.
Contessa's Home Recovery Care model has grown exponentially due to the COVID-19 pandemic and is proven to drive better patient outcomes and increase patient satisfaction. On average, the model historically reduces readmission rates by 44%, decreases the mean length of a hospital stay by 35% and has a patient satisfaction score of more than 90%. This collaboration is a key addition to Virginia Mason Franciscan Health's efforts to manage capacity during the pandemic.
Home Recovery Care is slated to launch at Virginia Mason Franciscan Health's St. Joseph Medical Center in Tacoma later this year and will be available to Medicare fee-for-service patients initially. There are plans to expand to other Virginia Mason Franciscan Health locations and include patients with other health plans in the future.