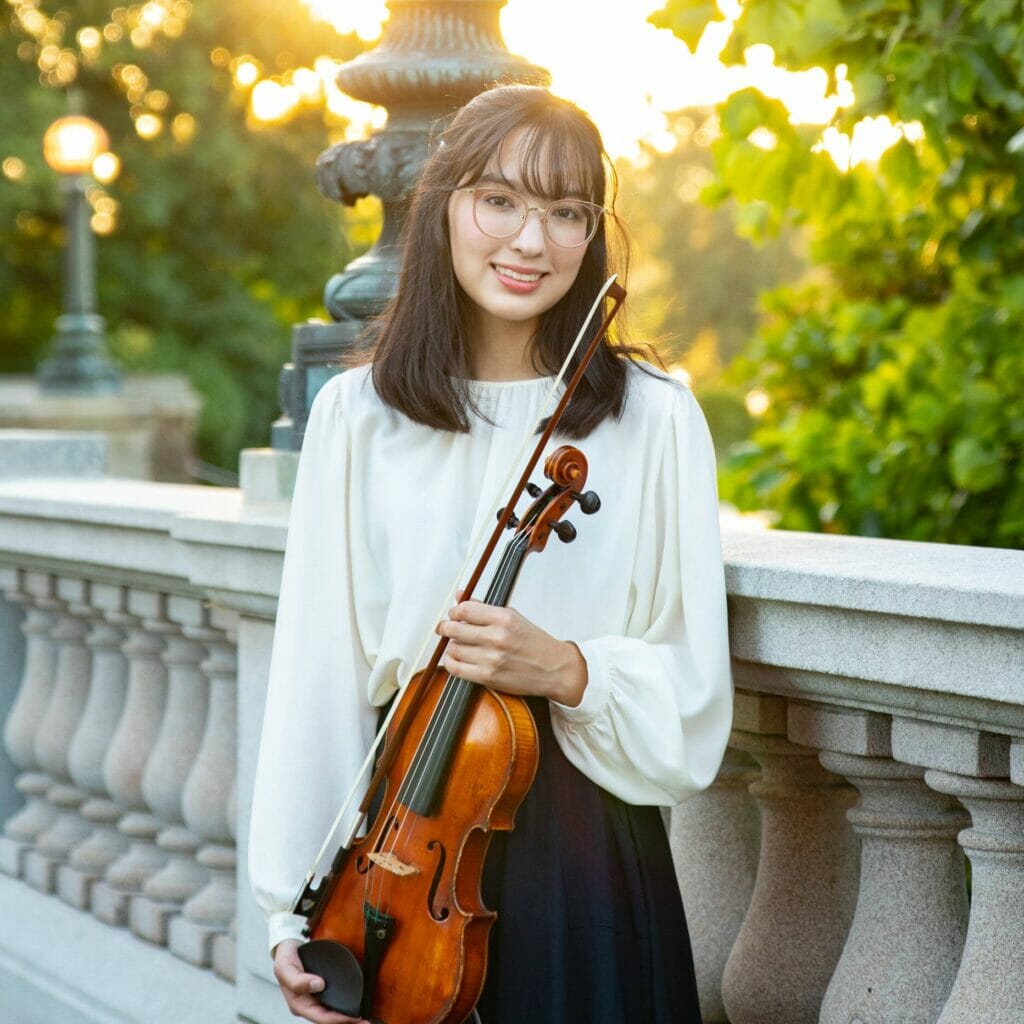 The winner of the 2022 Washington Center Anacker Scholarship for the Arts is Camille McLean. Camille is graduating from Olympia High School where she has served as concertmaster of the Chamber Orchestra. She has also been involved in Student Orchestras of Greater Olympia for six years including being the concertmaster for the Conservatory Orchestra. Camille plays the violin and piano and hopes to major in violin performance and music education.
According to Camille's Orchestra teacher, Joseph Dyvig, "Camille's work ethic goes beyond the standard practice and preparation… she is always prepared for class, putting in extra work, and is always punctual and present."
First awarded in 2014, the Washington Center Anacker Scholarship for the Arts recognizes, encourages, and supports a Thurston County Scholar's study in the field of the arts. The scholarship was endowed by former Washington Center Board President Sally Anacker, who believes the arts exist to enrich our lives. "If the arts exist to enrich our lives… then the Washington Center's mission must surely be not only to provide the various art forms but to nurture the pursuit of them in our young people," said Anacker.
The Washington Center for the Performing Arts is a not-for-profit performance venue with a mission to inspire audiences and artists of all ages through live performances, enriching the vibrancy of our community.
2021-2022 Calendar of Events:  https://www.washingtoncenter.org/events/month/