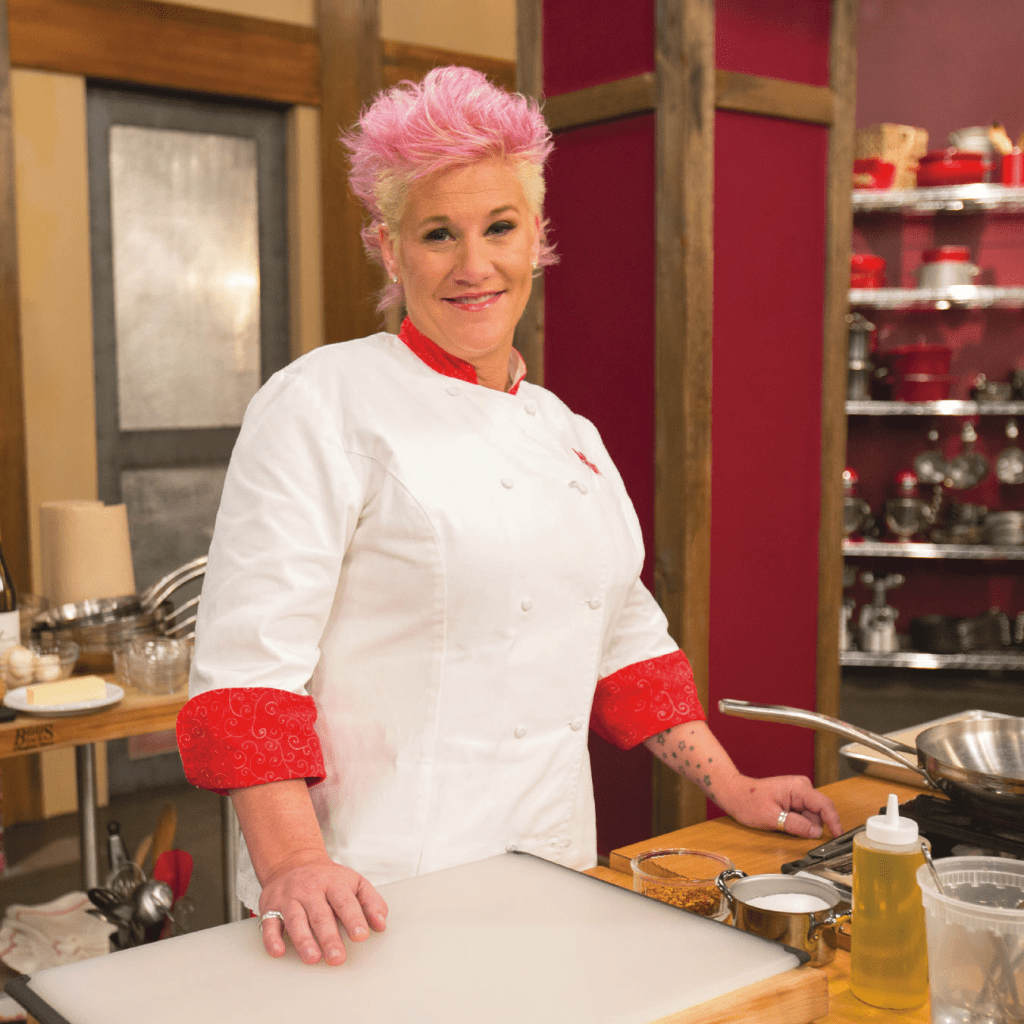 Celebrity Chef Anne Burrell is bringing her A-game to the popular Saint Martin's Gala on November 5. "I love making things that feed the soul as well as the body," says Burrell, whose cooking keeps the attention on simple, seasonal, and flavorful. "Making soulful delicious food feels like a hug from the inside– very satisfying," she adds.
You might recognize Burrell from her spiked hairdo or one of her many Food Network appearances. She is designing an exquisite five-course menu for the black-tie affair. "When I cook for a small group, I really try to focus on the people I am cooking for and make things that I know that they will love!" says Burrell. Of course, there will be a larger audience at this event, but she remains clear that making interesting, tasty food can still work to please the Gala guests.
Burrell is a chef, passionate teacher, TV personality and author, to name a few of her roles. What does she do when she's not planning another grand event or filming with Bobby Flay? With great enthusiasm, she confided in a few of her personal pastimes: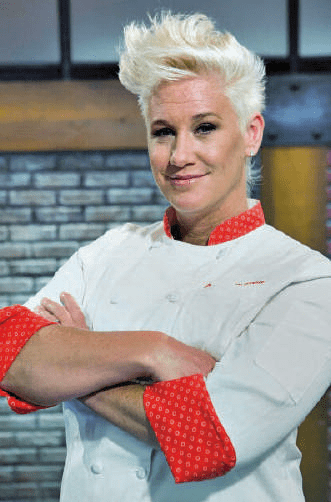 "I love to sing karaoke. Like LOOOOOOVE! It's a great and fun way to blow off some steam! It doesn't matter if you are not a great singer, you just have to commit to it. My husband and I regularly sing karaoke at home. We have a blast doing it!" exclaims Burrell.
She also shares, "I love to knit. I knit during my downtime, like when I'm watching TV. I always like to keep my hands busy. During the pandemic I started knitting baby blankets for friends. I think I am currently working on blanket 21! That's a lot of kids!"
"I have two Maine Coon cats that I am absolutely addicted to!" says Burrell. "Their names are Nutty Nancy Crazy Pants and Marcia Marcia Marcia. They are the most loving and entertaining kitties. I can't imagine life without them! When I travel, I miss them terribly."
"And lastly, I am a huge New York Rangers fan! I go to a lot of games. I ALWAYS wear a jersey and never ever leave a game early–even when they are losing.
It's going to be a fabulous and entertaining evening with Chef Burrell.
For Additional Information
Saint Martin's University
stmartin.edu
MARY ELLEN PSALTIS