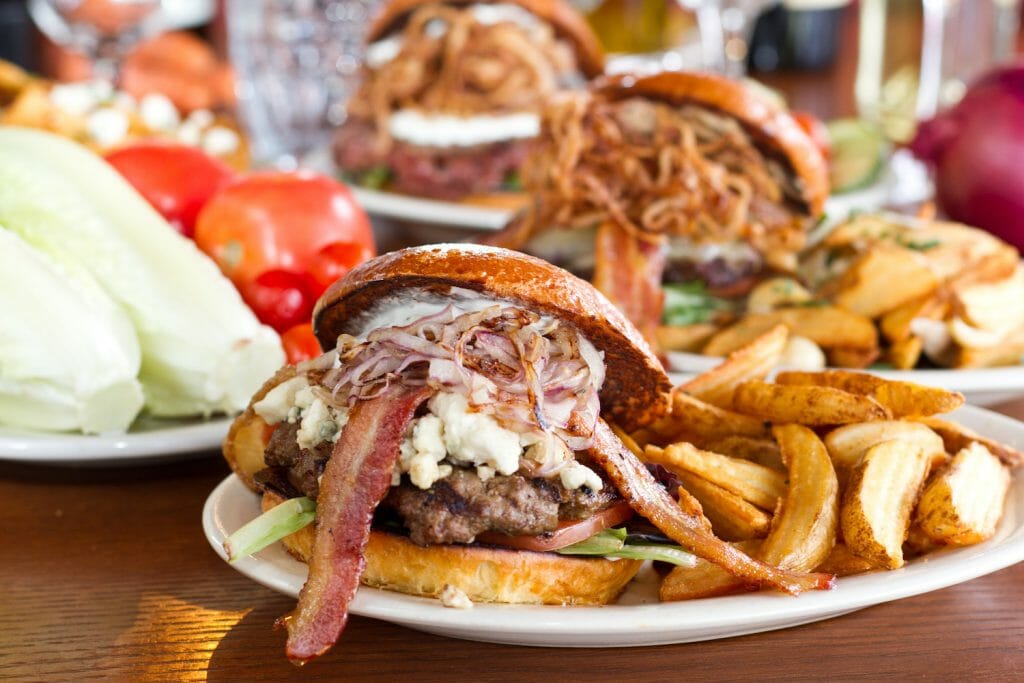 Long-time Favorite Iron Rabbit Restaurant & Bar Relies on Friendly, Quality Dining
When you are hungry for a casual meal with your family or friends, Olympia's Iron Rabbit Restaurant & Bar looks forward to serving you. Slide into a booth, get comfy and let others do all the work. Since 2005, the westside eatery has maintained it's value on thoughtfully sourced food such as grass-fed Royal Ranch beef. Other ingredients are locally sourced, and all recipes are made right in the kitchen.
Owner and local Christian Skillings imagined a place where familiar foods, such as burgers, were made with quality. He wants you to feel the ease of being at home. It is a place where people are relaxed and conversations flow. On top of that, service is meant to exceed expectations.
Many diners go specifically for the burgers. There's the classic Iron Burger with white Tillamook cheddar, but you might be tempted by the one with creamy chevre, fig-onion compote and pesto aioli. Served on a brioche bun, the hint of sweetness adds an extra flavor.
Not inclined for a burger? There are salads, fish and chips and various appetizers. Here's a tip from personal experience: don't be embarrassed to dunk your grilled cheese sandwich into your cup of rich basil tomato soup. Excellent combo. And since you're having a festive time, add an order of the crispy, hot wedge fries. If you don't have room for dessert, take one to-go, perhaps the peach and raspberry bread pudding with amaretto cream sauce.
To compliment your meals, The Iron Rabbit has a full bar. You can order a specialty cocktail or enjoy regional beers and wines.
It's good to know practices are in place to reduce the restaurant's environmental footprint.
Along with taking care of the planet, The Iron Rabbit values its team. Collaboration takes place on the menu, living wages are paid to staff and benefits are offered. The Iron Rabbit continues to be attentive to the needs of its customers and team, adjusting for the safety and well-being of everyone.
To read more about The Iron Rabbit or put in an order to-go, check out the website.
Mary Ellen Psaltis