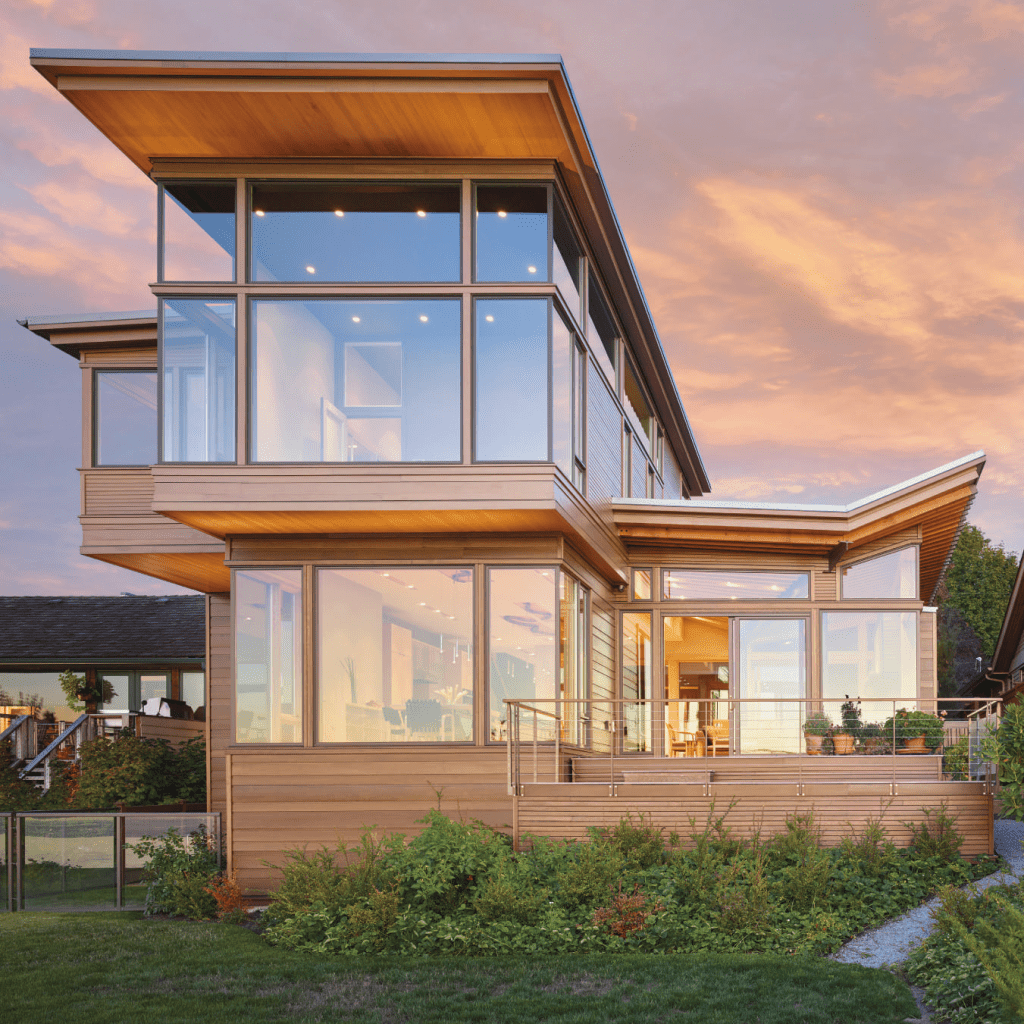 The Elliott Bay House is located in Seattle on a narrow site facing Puget Sound. The house has a south-facing courtyard containing a reflecting pool with two "floating" basalt boulders. In the yard, the reflecting pool gathers all the roof drainage from the house and the living room roof downspout, providing a 10-foot dramatic waterfall. The living space has been designed around sweeping westerly views of Puget Sound. By contrast, the east side of the space is an intimate courtyard with a reflecting pool.
The exposed wood beams in the living space change pitch dramatically along the length of the room. This shifting of the beam slopes creates a sense of progressive movement and dynamism in the living space, allowing the architecture to animate a visual path from the reflecting pool to the sweeping view of Puget Sound. The roof's architecture celebrates the visual diagonal path from the reflecting pool to Puget Sound.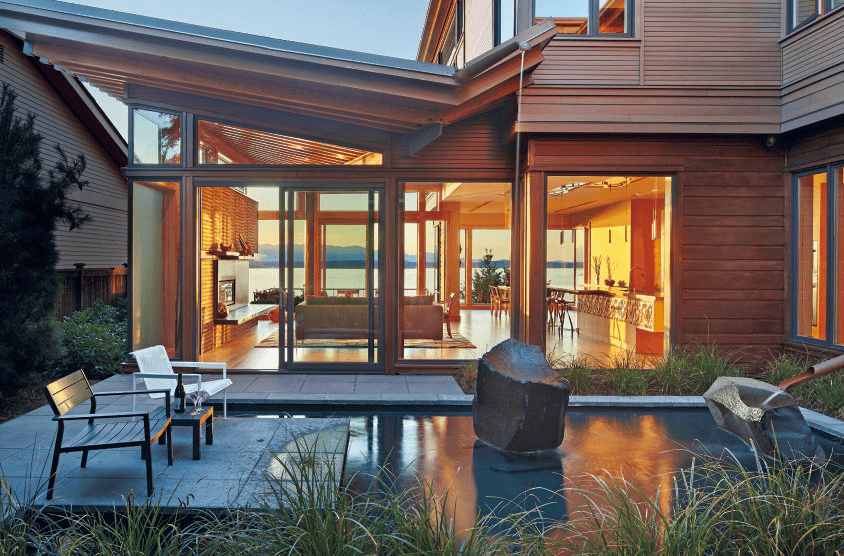 Upstairs, the master bedroom cantilevers out toward the Puget Sound view. Tall glass walls wrap the bedroom on three sides, providing a panorama of water and mountains.
Modern craft is prevalent in the house. A waterjet-cut steel fence and gate lead to the house entry. Exterior siding is custom-milled red cedar. The steel and wood stairs have waterjetcut steel railings with a hand-drawn pattern. The beech interior cabinets have a CNC-milled pattern called "imaginary landscape."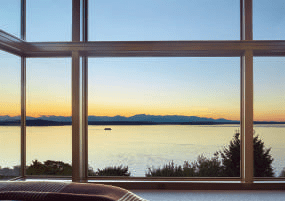 Beyond its natural beauty, the house was designed for high energy efficiency and is heavily insulated with a radiant hydronic heat system. Large glass areas with generous roof overhangs provide natural lighting and ventilation, making this the perfect design for Pacific Northwest living and climate.
For Additional Information
FINNE Architects: Nils Finne, Design Principal
Chris Hawley, Project Manager/Architect
Builder: SBI Construction
Photos: Benjamin Benschneider
MORGAN LUCAS