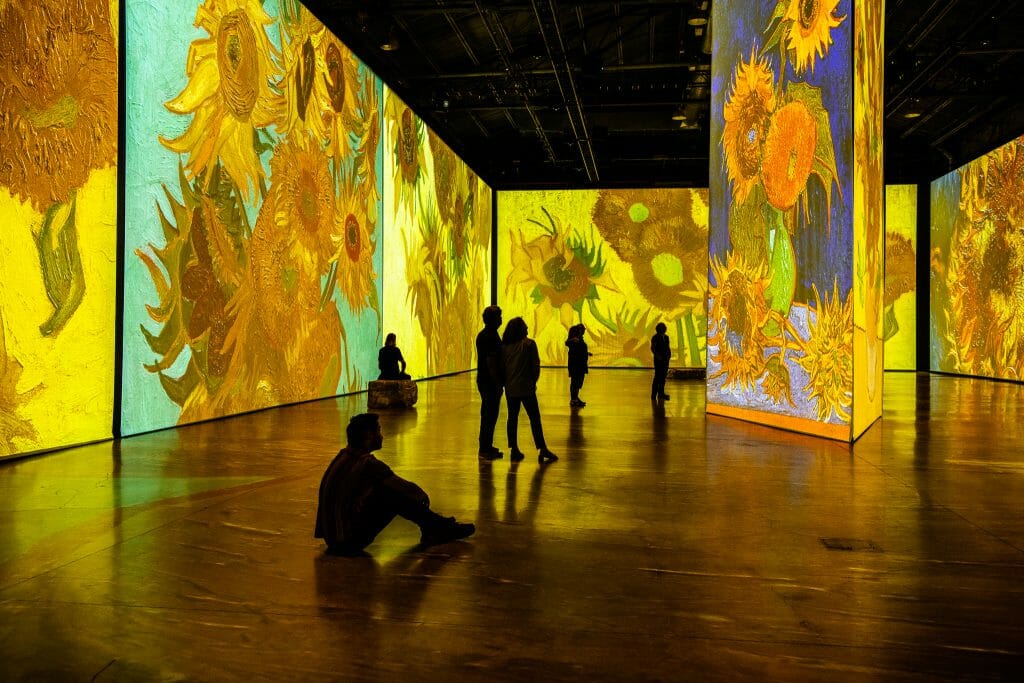 In 2008, Annabelle Mauger crafted her very first immersive Van Gogh exhibition and, in the last few years, the finalized project has become an incredible hit. Imagine Van Gogh, the Original Exhibition in Image Totale© sold over 500,000 tickets across Canada in 2020 alone. The exhibit will be presenting stunning renditions of Van Gogh's classic artwork in over 200 of his paintings brought to life in a breathtaking immersive experience. Mauger and Julien Baron, renowned for their work at Cathédrale d'Images in Les Baux-de-Provence, France, are no strangers to the immersive art world — in fact, they are pioneers of the medium. Since 2016, the duo have developed and expanded Image Totale© to create a truly emotionally cathartic experience for visitors.
In order to create such a unique exhibition, Mauger and Baron used warping techniques to adapt the surface to the projected image, releasing the art being trapped inside of the canvas. "The choice of images, the way they are positioned, their rhythm and their association with the music all compose this original creation conceived by Annabelle Mauger and developed with Julien Baron."
Online reservations for Imagine Van Gogh are encouraged, as admission is based on timed-entry and tickets are sure to sell out quickly! Each ticket is valid for one person, with no re-entry permitted and they are nonrefundable. The exhibition opens on Saturday, March 5th, and runs through Saturday, April 16th at the Tacoma Armory.
For ticket information visit: tacoma.imagine-vangogh.com